Korean War Vets hosting brat fry Friday and Saturday, May 24 and 25 at the little Red Shed in West Bend
May 24, 2019 – West Bend, WI – Korean War Veterans from Washington County are rolling up their sleeves and serving brats, burgers and hamburgers at the little red shed on Highway 33 and 15th Avenue in West Bend.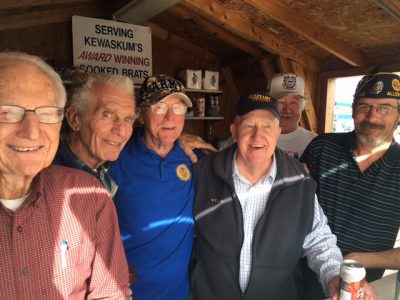 Pay a visit, have lunch with a vet and tell them thanks for putting their life on the line to fight for our freedom.
The vets will be serving brats Friday, May 24 and Saturday, May 25. They usually start cooking from 11 a.m. – 4 p.m.