September 26, 2020 – West Bend, WI – The West Bend West varsity volleyball team started slow against the Nicolet Knights and progressively got better but by the time everything started to click for the Lady Spartans it was a little too late in the game.
On the road this week the Lady Spartans fell to the Knights 14 – 25, 20 – 25, 25- 23, 23 – 25.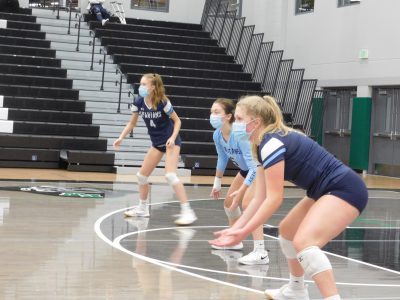 While the varsity went into the match focused it was a domino effect as serve receive began poorly, then the teams hitting suffered.
In the 3rd and 4th sets, the Lady Spartans passed better, but the defence allowed Nicolet to gain points and momentum.
 Leading the team was Makenna Kappler with 12 kills, Molly Spaeth and Isabelle Sternig with 3 aces each.
The next match is on Tuesday, September 29 at home against Hartford.