Live broadcast tonight of Slinger Homecoming football game vs. Grafton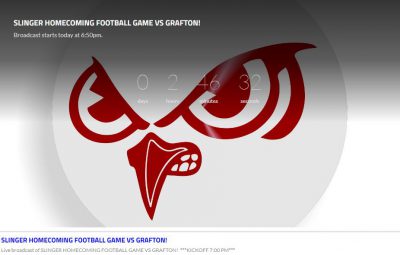 Oct. 5, 2018 – Slinger, WI – This Friday, Oct. 5 is the Slinger 2018 Homecoming football game between the 6-1 Owls and the 4-3 Grafton Black Hawks.  The game will be streamed as a "FREE" live broadcast.   The Owls hope to extend their three game win streak as they continue to build momentum towards the 2018 playoffs.
The game can be viewed from any device with access to the web using the links below.