Living-history project underway at St. Mary's Parish in Barton. By Jeff Slais
April 29, 2017 – St Mary's Parish is to creating a living history of St. Mary's School by resetting brick pavers from a fundraising effort in 2006-2007 to get new playground equipment.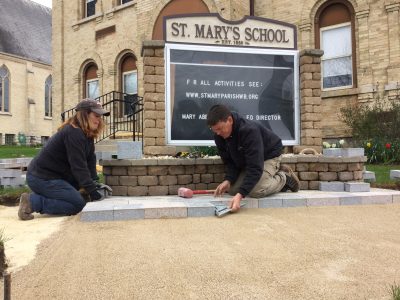 A committee has been established to direct the project, it's called the St. Mary's School Living History Core Group.
Watch for more updates as St. Mary's Parish celebrates its 160th anniversary this summer.