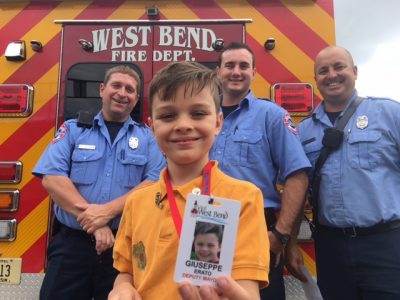 August 29, 2017 – West Bend, WI – City staffers in West Bend were answering to a new boss on Tuesday as 9-year-old Giuseppe Erato took over as Mayor for the day.
Erato took a tour of City Hall, met with Mayor Kraig Sadownikow and offered a couple official suggestions on how to get things straightened out in the city including installing a zip line at Decorah Park and to nix homework for a week at St. Frances Cabrini School.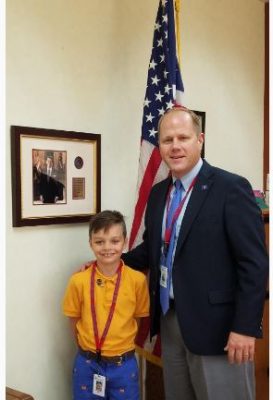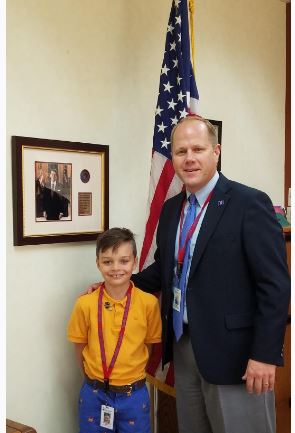 Erato will be going into 4th grade at McLane Elementary this year.
Erato's mom, Cassie,  bid on the "Mayor for a Day" experience at the annual Cabrini auction held at the Washington County Fair Park. "This was a silent auction item and I thought it would be a good way for him to see what the city was like behind the scenes," said Cassie. "He is really having a good time; he's just loving it."
Aside from City Hall Erato also had lunch at the West Bend Fire Department, toured Community TV and the Waste Water Treatment Plant.
Photo of the mayor courtesy Victoria Lewis.