November 23, 2020 – West Bend, WI – Lynn Olson, Chief Executive Officer at Cedar Community, is retiring.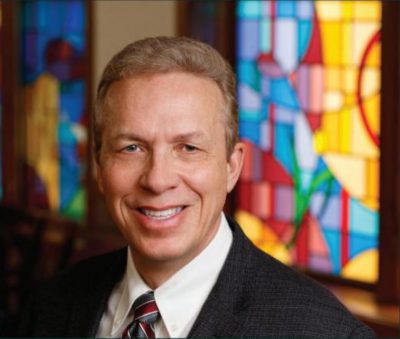 Olson joined Cedar Community in January 2016 replacing Steve Jaberg.
Cedar Community Board Member Pastor Eric Kirkegaard said Olson has been a great asset to Cedar Community. "He's done a great job during a time that has a number of challenges," said Kirkegaard. "Lynn was a visionary and had care and compassion for everything surrounding the facility.
"He's done a good job of helping the organization transition and his leadership has certainly helped especially during a changing market," Kirkegaard said.
As part of the transition planning, the board has formed a search committee to help identify and select Cedar Community's next CEO.
The board has engaged the highly respected executive search firm WittKieffer to conduct a national search for the next Chief Executive Officer for Cedar Community.
The board-designated search committee will work to gather input from various Cedar Community stakeholders to help the firm develop a profile for the search, which will begin immediately.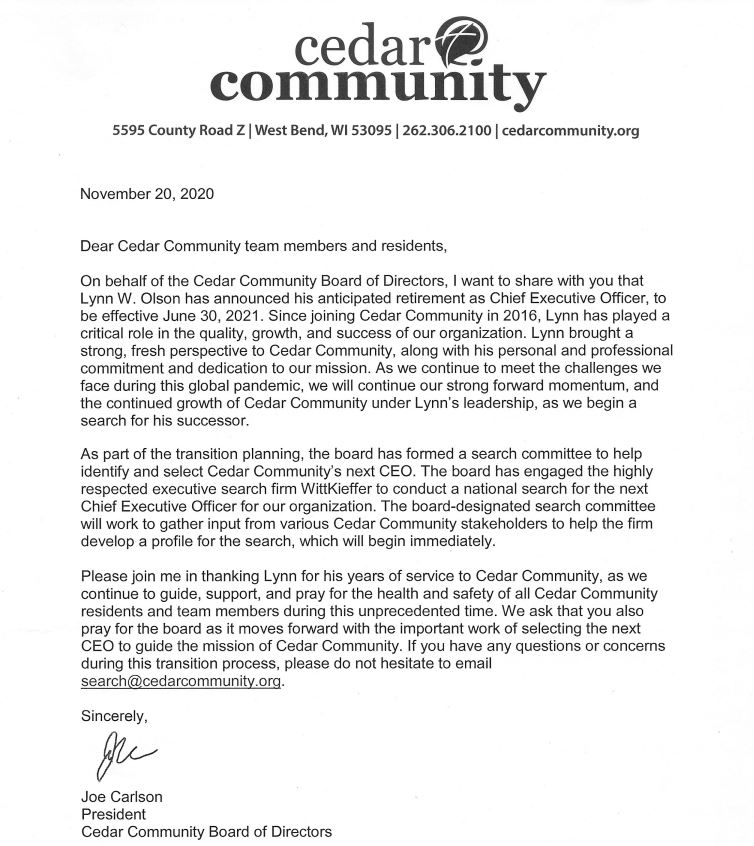 Olson is on vacation this week and his comments will be added when information is available.