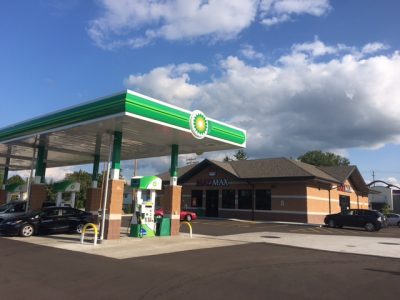 August 24, 2017 – West Bend, WI – The Mad Max stores in West Bend, Fond du Lac and Sheboygan have been sold. According to owner Janiece Maxwell the convenience stores and gas stations have been sold to Brookwood.
Brookwood, according to a company release, is a Boston-based company that specializes in building portfolios of rural and town-center stores. Yesway is the "convenience store chain founded by Brookwood in 2015."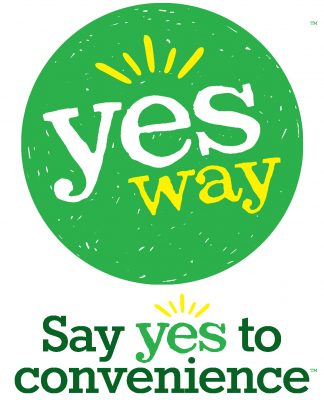 "We weren't looking to sell," said Maxwell. "But there are national companies looking to come to Wisconsin."
Maxwell said they had been approached by three different companies.
She confirmed they had been approached by Brookwood and Yesway last January and the company purchased nine of their 11 stores. All four Mad Max outlets in West Bend and Barton will be changing over to Yesway.
Brookwood said in a release, "We are buying the Mad Max stores because we believe they fit well with our strategy and company values. Yesway has committed to supporting our customers, or employees and the communities in which our stores are located."
Janiece and Steve Maxwell built their first Mad Max store in Sheboygan 11 years ago on Oct. 24, 2006.
"When we told our employees about the sale they were a little sad because we're really a family operation," said Maxwell. "But this is going to give our people more than we could ever offer them."
Maxwell said Yesway/Brookwood has three different types of insurance and a 401K plan. "Some of our people are already able to move up to another level with Yesway because they have territory managers and district managers," said Maxwell.
The sale of Mad Max to Yesway and Brookwood will close Oct. 20, 2017.
On a side note:
-The Mad Max store in Barton, 1650 N. Main St., is expected to change over to a BP.
-Yesway/Brookwood is also buying the Coffee Syndicate with plans to expand it.
-Aside from changes at Mad Max there are also plans in the works to build another Kwik Trip in West Bend. Click HERE for more details.
-Here's a list of Mad Max locations in West Bend courtesy the West Bend City Assessor along with the most recent assessed values:
1211 W WASHINGTON ST   2017 ASSESSED VALUE: $972,500
1512 W WASHINGTON ST  2017 ASSESSED VALUE: $ 791,700
1650 N MAIN ST   2017 ASSESSED VALUE: $ 968,400
1229 S MAIN ST   2017 ASSESSED VALUE: $ 1,343,100