MJ Stevens Pub 'n Restaurant has been sold
Feb. 10, 2018 – Hartford, WI – Mark Jug poured himself a cola out of the soda gun at MJ Stevens Pub 'n Restaurant on Friday afternoon. You could hear the din grow as customers came in for lunch.
Slowly Jug, 64, tried to get comfortable and leaned heavy into the end of the bar to share the news he had sold the business.
"You know I feel it was time to go a little smaller," he said. "I've worked 32 years here."
It was 1979 when Jug took over the Long Branch in Barton. In 1985 he took over the bar that ran alongside then Highway 41. "It was called the Timber Inn," he said. Owners were John Kreilkamp and Harold Hefter.
"I leased it from them for three years and then I bought it," said Jug.
Over three decades there were plenty of memorable moments at MJ Stevens. "We had two New Year's Eves in a row that we got hit with snow storms and we lost both those nights," said Jug.
If that wasn't bad enough… "We also had two Father's Days in a row and some guy hit a pole and knocked all of our electricity out and then the next year Mother Nature hit something electrical again and down we went that year too," he said. "How the hell does that happen?"
Over the years the "traditional pub-style restaurant with an old-world traditional flavor" grew in popularity. Neighbors would wait an hour for a Friday fish fry, prime rib or Sunday brunch. The time would pass swiftly with a Bloody Mary at the bar or a traditional Old Fashioned.
Jug credits his 80 employees for making the business a success. During a recent Christmas party he made a list of all his long-time employees and read it aloud.
"When we started here it was just Brian the bartender, Manny, who is still with me, he was the server and I did the cooking and dishes," said Jug. "The first Friday we sold 25 pounds of fish and I was so happy. Now we do 600 – 700 pounds."
After a heavy pause Jug admitted he had been thinking about selling the business for a while. "It's a big place; big operation," he said. "I'm going to do something… it's going to be hard to let go here."
Recently Jug bought a place in Lomira. His intentions were to do a bit more catering. "I'm still working on that," he said. "I do want to go back to a place like Long Branch. Small bar and grill and that's it."
It was last May when Jug listed the business with a realtor that specializes in bars and restaurants. "I thought it would take more time, maybe two years." Jug whistles, like a firework taking off. "It went quick, quick, quick."
Asked if he was happy about the speedy offer and Jug's eyes tear up. "I have mixed emotions," he mumbled.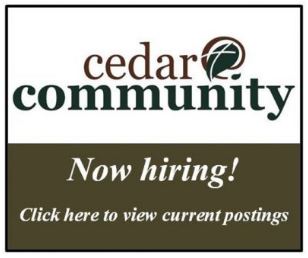 A company executive from Iowa is how Jug describes the new owner. "I like him," he said. "He'll bring new ideas. He did this kind of work years ago and always wanted to own his own place."
Jug said the new owner has agreed to "keep the name of the business the same, keep all the traditional recipes and the employees."
On Thursday, Feb. 15 the Town Board of Addison will consider a "Class B" Beer and Liquor License, SAC Corporation, Andrew Kraus, agent, 5260 Aurora Road, Hartford. (M.J. Stevens Pub 'n Restaurant). Jug said the transfer of ownership is expected to take place in mid March.