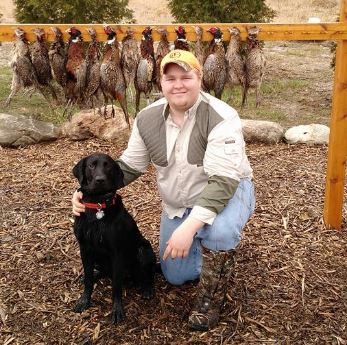 Nov. 5, 2018 – West Bend, WI – The community of West Bend is mourning the loss of a young man who died in a tragic accident Saturday afternoon.
According to West Bend Police the white vehicle crashed at 12:15 p.m. into Good Shepherd School, 600 S. Pennsylvania Avenue.
West Bend Police and Fire Departments responded to the scene and found the vehicle crashed into the school causing excessive damage to the vehicle and school building.
Officers found the driver, Aaron Backhaus, 21, slumped over and unresponsive.
Officers and Fire Department personnel attempted life saving measures at the scene.
Backhaus suffered serious injuries to his legs and head, and was pronounced dead at the scene.
Backhaus, lived just down the street in West Bend. He was a 2015 graduate of the West Bend East High School.
The driver was the only occupant in the vehicle. There were no other vehicles involved in this crash, and there were no injuries to any pedestrians.
Good Shepherd Lutheran Pastor Robert Hein said the accident "was a shock."
"Our thoughts and prayers are with the family," Hein said. "No children were at the school when the accident occurred. We did have a man in the kitchen and a couple construction guys who were at the school, they heard the accident and were first on scene to administer CPR."
"There was glass and concrete all the way down the hallway. You'll have to ask police but it appears there was a lot of speed involved," Hein said.
Hein said insurance adjusters are coming to view the damage today and because the vehicle hit a pillar that holds up the roof the school relocated its preschool students and eighth grade classes until contractors can reassure them the area is safe.
The vehicle, according to Hein, came directly off Pennsylvania Avenue. He said it appeared Backhaus failed to make the turn onto Indiana Avenue.
The cause of the accident remains under investigation.
The funeral will be Sunday, Nov. 11 with visitation from 1 p.m. – 4 p.m. at the Phillip Funeral Home in West Bend.  A service will follow at 4 p.m.
More funeral details will be posted when information becomes available.
Photo courtesy Facebook