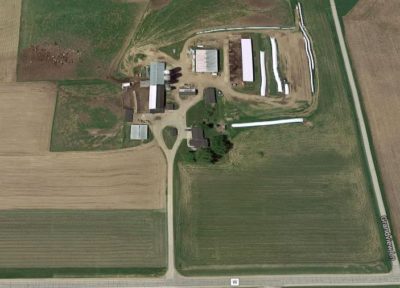 Jan. 30, 2017 – Seven fire departments responded to a barn fire in Eden on Monday morning. Fond du Lac County Sheriff's officials said the barn at W2331 Maple Lane was a complete loss.
Brian Neitzel was the owner of the 38 foot x 210 foot free-stall barn with an attached milking parlor.
No animals were lost and no one was injured.
Fire departments from Kewaskum, Eden, Campbellsport, Lamartine, Waupun, Lomira, and Glenbeulah responded. The fire was called in shortly before 4:30 a.m.
The cause of the fire is being investigated, but does not appear to be suspicious.