New sign in place as Mueller's Linden Inn prepares to open tonight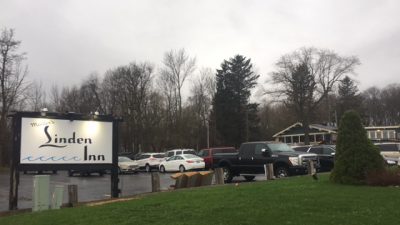 May 4, 2018 – There's a hat tip to history at the restaurant on the south side of Big Cedar Lake as new owners Dan and Peggy Mueller have taken over the old Padway's on Big Cedar Lake, 4919 State Road 144 in West Bend. The Mueller's have renamed the restaurant Mueller's Linden Inn. They are opening today at 4 p.m.
"We're going to reopen with a fish fry and we want to invite everyone to come have a drink and fish dinner and enjoy the live music," said Dan Mueller.
Click HERE to read more about Mueller's history in the restaurant industry and take a trip down memory land to the day when Barth's Linden Inn served up key lime pie, brandy sauce sundaes or the skipper sundae made with a scoop of ice cream, waffle cone, two chocolate chip eyes and a cherry nose.