Obit: Duane E. Riemer, 70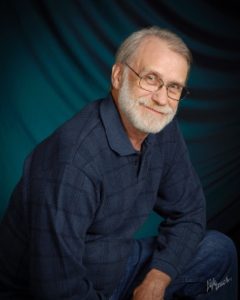 Duane E. Riemer, 70, of Adell, entered eternal life on Friday, September 9, 2016, at Sharon S. Richardson Community Hospice in Sheboygan Falls.
Duane was born on July 05, 1946, the son of the late Frank and Bertha (nee King) Riemer and on August 24, 1991, he was united in marriage to Linda Christensen at St. John Lutheran Church in New Fane.
Duane was very active his entire life especially in community service.  He was a deputy coroner and deputy police officer for Washington County for several years as well as a member of the Germantown Fire Department and later the Beechwood Fire Department.  Duane was also very active at his church being a trustee and on the church council for many years at St. John Lutheran Church in New Fane.
Duane enjoyed outdoor activities and trips with his wife Linda.  They both managed the Upper Midwest Endurance Ride Conference for 5 years.  Duane loved to ride horses, go hunting and traveling.
Those Duane leaves behind to cherish his memory include his wife of 25 years, Linda; a step-daughter, Rachel Wolter of Madison; a brother, Frank (Edna) Riemer of Germantown; a sister-in-law, Phyllis Riemer of West Bend; two brothers-in-law, Ronald (Charlene) Christensen of Niles, MI and Jerry Sanbourn of Germantown, many nieces, nephews, other relatives and friends.
In addition to his parents, Duane was preceded in death by a sister Arlene Sanbourn; two brothers, Raymond Riemer and Ronald Riemer; his parents-in-law, Vaughn and Florence Christensen; and a brother-in-law, David Christensen.
A Memorial Service for Duane will be held on Monday, September 19, 2016, at 3:00 p.m. at St. John Lutheran Church in New Fane.  Rev. Mark Eckert will officiate and burial will follow in the church cemetery.
The Riemer family will greet relatives and friends at the church on Monday from 1:00 p.m. until the time of services.
In lieu of flowers, memorials to the Sharon S. Richardson Community Hospice and Kraemer Cancer Center are appreciated.
The Myrhum Patten Miller and Kietzer Funeral Homes have been entrusted with Duane's arrangements.  Additional information and online guestbook may be found at www.myrhumpatten.com.
The Riemer family would like to extend their heartfelt appreciation to the Sharon S. Richardson Community Hospice for their wonderful care of Duane and to everyone who shared thoughts, concerns and support.