Obit: Randal J. Fatla, 59, Grafton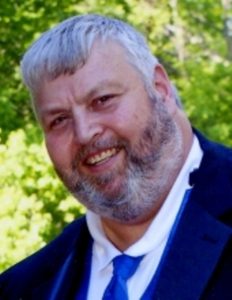 Randal J. Fatla of Grafton, died peacefully at Columbia St. Mary's Ozaukee Campus on September 12, 2016 at the age of 59. Randal was born in Milwaukee, WI on December 4, 1956 the son of Anton (The Late Shirley) Fatla. Randal was a graduate of Grafton High School. Randal worked for the Milwaukee Journal as a manager and also as a newspaper delivery man. Randal enjoyed all sports, played softball for many years, was an avid Green Bay Packer Fan, operated Gentleman Jim's in Cedarburg for many years and most importantly loved to spend time with his family.
Randal is survived by his children: Stacy (James) Leedy and Adam (Tiffany) Fatla; grandchildren: Lily, Sam, Kassidy, Lucas and Jacob; Father Anton; siblings: Ann (Jay) Wissmueller, Gary Fatla, Tammy Tanski, Jamie (Judi) Fatla, Amy (Bryan) Quinn, Danny (Patty) Fatla and Scot (Michelle) Fatla; nieces and nephews: Amy, Jayson, Shannon, Amber, Ashley, Jacob, Ben, Emily, Caitlin, Alyson, Nick and Isabelle; great nieces and great nephews: Alexa, Peyton and Logan; former wife and friend Robin (Wissmueller) Fatla.
A Mass of Christian Burial will be held on Saturday, September 17, 2016 – 12 Noon at St. Joseph's Catholic Church in Grafton. Family will receive friends at the church on Saturday from 10:00 AM until 11:45 AM. In lieu of flowers, memorials of your choice appreciated.