Obit: Earl M. Heder, 88, of Hartford.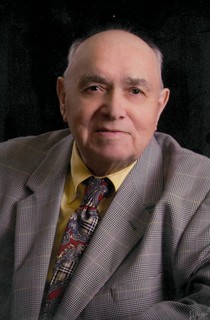 April 17, 2017 – Hartford, WI – Earl M. Heder, age 88, was born to his Eternal Home peacefully on Holy Saturday morning, April 15, 2017 at The Kathy Hospice in West Bend.  He was born on June 16, 1928 in Hartford, WI to Nicholas and Loretta (nee Hahn) Heder.  Earl was a laborer on the Soo Line Railroad for 44 years, never accepting a promotion.  He was an excellent builder and carpenter.
Earl loved hunting small game, gardening, harvesting and canning.  He enjoyed anything involved with farming, mechanics and could fix anything that had wheels and gears and always took with him his dry sense of humor!  Earl was very knowledgeable with history and belonged to the Richfield Historical Society and Soo Veterans Association.  His relaxation time consisted of listening to polka music and enjoying Blatz beer!
Earl is survived by his loving sister, Sister Janet Heder of the School Sisters of St. Francis.  He is further survived by other relatives and friends here and in Germany.  Earl is preceded in death by his parents, his sister Erna and beloved dog, Smokey.
A Mass of Christian Burial will be at 12:00PM on Wednesday, April 19, 2017 at St. Peter's Catholic Church (200 E. Washington St. Slinger, WI 53086) with Father Richard Stoffel presiding.  Visitation will be at church from10:00AM until 11:45AM.  Interment will follow at Old St. Peter's Cemetery.  Memorials are appreciated to his family for a donation at a later date.
A special thank you to the staff of BrightStar Care for the care provided to him during his time at home and The Kathy Hospice for their special care that they provided Earl.