Obit: Jeffrey L. Paape, 59, Port Washington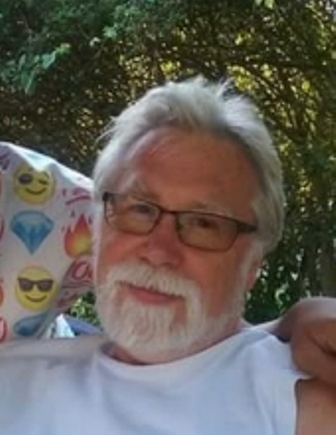 Jeffrey "Jeff" L. Paape, passed away unexpectedly on September 17, 2016. Jeff was born on October 11, 1957 in Port Washington to Melvin and Sherrel (nee Marquardt) Paape. He was united in marriage to Susan (nee Lanser) Paape on April 15, 1978 at St. Peter UCC in Saukville.
Jeff will best be remembered for his kind heart and generous spirit. His goal in life was to make the people around him happy, which he succeeded at every single day. He happily spent his time living life to its fullest; enjoying things like camping, gardening, hunting, snowmobiling, and riding his Harley Davidson motorcycle. Jeff and the family enjoyed vacationing together, most notably the many, many years going up to Rhinelander. He was a dedicated employee of 40 years at Banner Welder. Jeff was a man with a heart of gold who accepted everyone as they were, free of judgement. Thursday night date night with his wife Sue was something they both looked forward to. Above all, Jeff loved his family.
Jeff is survived by his wife of 38 years Sue, daughter Theresa (Emile) Bulckaen, son Ryan (Alison Green) Paape, mother Sherrel Paape, brother Daniel Paape, sisters Sandra (Michael) Smith and Carol (Christopher) Jors and brother-in-law William (Catherine) Lanser. He is further survived by nieces, nephews and other relatives and friends. Jeff is preceded in death by his father Melvin Paape, grandparents Elmer and Pearl Paape, mother-in-law Lois Leisch, brother-in-law James Leisch and sisters-in-law Catherine Harmon and Mary Lanser.
A Funeral Service will be held on Saturday, September 24, 2016 at 2:00 PM at Eernisse Funeral Home 1600 W. Grand Ave. Pastor Craig Modahl will officiate. The family will receive visitors from 11:00 AM until the time of service at 2:00 PM.