Obit: Kristine M. Rivera, 54, of Fond du Lac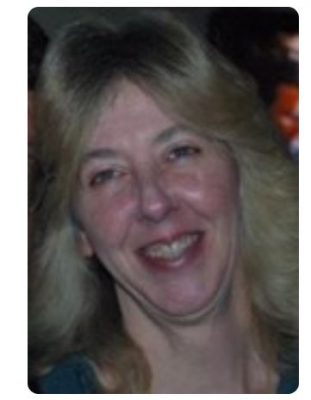 Sept. 19, 2018 – Fond du Lac, WI – Kristine M. Rivera, 54, of Fond du Lac, died Monday, September 10, 2018 at Beaver Dam Community Hospital. She was born in Fond du Lac on May 22, 1964, a daughter of Lloyd "Bill" and Audrey (Abbuehl) Whitty. On August 22, 2008, she married Robert Rivera in Fond du Lac.
Kristine was a lover of all animals, including her puppy, Lady, and cat, Kiera. She contributed to the Fond du Lac Humane Society and the North Kohala Community Resource Center and was a member of the Pacific Whale Foundation. Kristine had been a member of the Marquis Drum and Bugle Corps of Fond du Lac, the West Bend Patriots Drum and Bugle Corps, and the Chicago Royal Airs Senior Drum and Bugle Corps. She also volunteered for the Blue Stars Drum and Bugle Corps of La Crosse. She enjoyed golfing, bowling, traveling and camping with Robert at the Green Lake Campground. Kristine worked more than twenty years at Mayville Engineering Company where she was a Quality Control Engineering Supervisor.
Survivors include her husband, Robert; one son, Christopher Whitty of Fond du Lac; Robert's children Benjamin Rivera, Amy Morales and Carmen (Jeremy) Josserand, all of Madison and their seven children and two grandchildren; a brother, Brian Whitty (Carol Fisher) of Madison; brothers and sisters-in-law, Gail Rivera, Maria (Don) Nelson, Christina (Robert) Russell, Angele Messerly, and James "Sonny" (Mary) Rivera all of Fort Dodge, IA, Juanita Rivera of Hawaii, and David (Connie) Rivera of Omaha, NE; two aunts, Ruth Ann Wurtz of Onalaska and Joyce Krenke of Fond du Lac; an uncle, Irwin "Junior" Whitty of Jacksonville, FL; special friend, Kim Reuter Weidman of Juneau, and campground friends, Paul and Natalie Biel and their children, Anthony and Angela. She was preceded in death by her parents.
A Celebration of Kristine's life will be held from 11:00 AM to 3:00 PM, Saturday, September 22, 2018 at the Lakeside Park Pavilion, 71 Promen Dr. in Fond du Lac. A short ceremony will begin at 11:30 AM, followed by a potluck lunch and the opportunity to share memories of Kristine. If able, local family and friends are asked to please bring a side, salad, or dessert to pass.