Obit: Leonard "Len" Siegmann Jr., 81, of Rubicon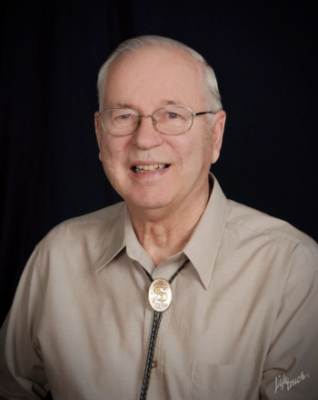 May 23, 2017 – Rubicon, WI – Leonard "Len" Siegmann Jr., 81, of Rubicon passed away peacefully at home on Saturday, May 20, 2017.  Ruth, his wife of nearly 60 years, was present at his death.  Len and Ruth were married on August 17, 1957.
Len was born on January 20, 1936 in Washington County to Leonard and Erna Siegmann.  He farmed with his father in the Slinger area until 1950, until they moved to the current "Siegmann Farm" location in Rubicon, where he farmed until his retirement, first with his father and later with his sons and their families.
Len enjoyed singing and dancing.  In 1969, he became involved in Square Dance calling which became a favorite past time and important part of his life.  Len called Square Dances and Square Dance classes to hundreds of dancers in Wisconsin until 2012.  He also called dances and taught lessons in the Fort Meyers, Florida area where Len and Ruth spent their winters as "Snow Birds" following his retirement.
Len liked to talk about his commitment to God and salvation.  He loved singing, polka dancing in the early years, and Square and Round dancing in later years.  He sang as a soloist in the church he attended in Florida and also lead the congregation in singing for many years.
Leonard lives in the memory of his wonderful family.  He is survived by his loving wife Ruth and their five children: Daniel (Paula) of Rubicon; David (Laurie) of Evansville, Indiana; Allen (Lori) of Rubicon; Sara (Michael) Stein of St. Louis, Missouri and Brenda (Michael) Duernberger of Rubicon.  He is also survived by 23 grandchildren and 29 great-grandchildren.  He will always be remembered by the visits of the precious little great-grandchildren – he was fondly known to them as "Papa Len".  Len is also survived by two sisters; Marilyn (Herbert) Guenther of Menomonee Falls and Pearl (Robert) Czisny of Rubicon, and two sisters-in-law; Renoda (Clifford) Dogs of Theresa, and Rachel (Steven) Steger of Hartford (Huilsburg area).
He was preceded in death by his parents, Leonard Sr. and Erna (Milbrot) Siegmann, his sister and brother-in-law, Bernice and Elmer Shaver, and his parents-in-law, Martin and Recella Budahn.
Funeral Services for Leonard will be held Saturday, May 27, 2017 at 2 p.m. at the Hartford Senior Center (730 Highland Ave., Hartford, WI 53027). Family will greet relatives and friends on Saturday at the Sr. Center from 10 a.m.-2 p.m. Immediately following services, interment in Pleasant Hill Cemetery, Hartford.
Please join the family after the committal for further fellowship at the Hartford Senior Center.
The Siegmann Family gives thanks to various care-givers, but especially to Twila Martin of Hartford for her many years of extraordinary care she provided to Len and help given to Ruth.