Obit: Roger Rose, 70, of Jackson
March 5, 2018 – Jackson, WI – Roger Rose of Jackson, Wisconsin died on Saturday, March 3, 2018 at St. Joseph's Hospital at the age of 70 years.  He was born on May 2, 1947 in Antigo, Wisconsin to the late Kenneth and Elizabeth (nee Cline) Rose.
After graduating from High School in 1965, he served with the United States Army during Vietnam.  Following his discharge, he returned to Wisconsin.
On May 1, 1976, he was united in marriage to Linda Wilson in Milwaukee, Wisconsin. They had a wonderful blessed marriage for 41 years.
For many years, he worked as a grocery warehouse manager at Roundy's in Milwaukee, Wisconsin and then was transferred to Fort Wayne, Indiana to open up a Reclamation Center for Roundy's in 1994.
Roger was a very caring and loving man. He would do anything for anybody. Whatever was needed he was there for family and friends. He would help wherever he was needed and enjoyed doing it. He loved to do crafts with his wife, go to Casino's occasionally and travel. Their favorite place to go was Shipshewana, Indiana. He volunteered at the Channel 10 TV auction which was usually held the same time as his birthday and anniversary.
He was a Lifetime Member of the Veterans of Foreign Wars, and the Gross Yaksh VFW Post 6498.
Survivors include his loving wife Linda; brother Frank "Doc" (Paula) Rose of Hubertus, Wisconsin; sister Mary Brown of Green Bay, Wisconsin; brother-in-law John Wilson of Las Vegas, NV; nieces, nephews, cousins, other relatives and friends.
In addition to his parents, he was preceded in death by 8 brothers and sisters: Sadie Wellens, Lorraine Boyd, Billy Rose, Annabelle Schroeder, Richard Rose, Betty Hill, Roxanne Rose and James Rose. Also preceded by his Father-In-Law, Douglas Wilson and his Mother-in-Law, Lois Wilson.
Visitation will be at the Schmidt Funeral Home, 629 Cedar Street in West Bend, Wisconsin on Saturday, March 10, 2018 from Noon to 2pm with the Funeral following at 2 p.m.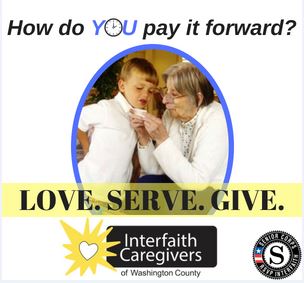 Burial with Graveside and Military Service will be held on Monday, March 12, 2018 at the Greenwood Cemetery in Platteville, Wisconsin at 1pm.
Memorials for the benefit of the family appreciated.