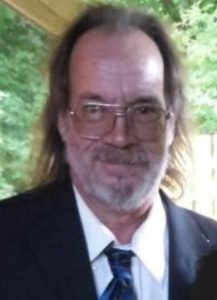 Ronald D. Mans Jr., 54, of Dundee, passed away peacefully at his home on Friday, Sept. 2, 2016.
He was born on Feb. 22, 1962 in Milwaukee, the son of Ronald and Agnes (Langhoff) Mans, Sr.
Ron worked as a mechanic at Dins' Garage in Dundee. He was a member of the Dundee Sportsman's Club and the Crooked Trails Snowmobile Club.  Ron enjoyed hunting and working on cars.
Ron is survived by his daughters Kristen (Manfred) Wischki of Port Washington and Lori (Jeff) Norwood of Milwaukee, his son Matthew Mans of Milwaukee, Kristen's children Achilleos, Alexander, Annastasia, Aristides, Elias and Ophelia, Lori's children Darius, D'Andre, Charisma, Quentin and Jacob, his sister Geri (Edward) Kusko, his brothers Dale (Florence) Mans and Mark (Kari) Mans, nieces, nephews, other relatives and friends.
Ron was preceded in death by his parents and his nephew Brandon Mans.
Visitation will Tuesday Sept. 6th from 4:00 to 7:00 PM with a funeral service at 7:00 PM held at the Twohig Funeral Home, 109 W. Main St. Campbellsport.  Cremation will follow the traditional service.