May 2, 2018 – West Bend, WI – Steven Jay Engelbrecht, O.D., 59, passed away on Tuesday, May 1, 2018 at his home, surrounded by his loving family.
Born and raised in West Bend, Steve graduated from West Bend East High School in 1977, after which he received a B.S. from the University of Wisconsin-Madison in 1981. He married his high school sweetheart, Kathryn (nee Beistle) on July 3, 1982 at St. Frances Cabrini. He then went on to complete his Doctor of Optometry degree from Indiana University in 1985.
After practicing primary care optometry in Colorado Springs for two years, Steve and Kathryn returned to Wisconsin in 1987 to be closer to family. Steve served as a dedicated doctor to his patients and the West Bend community for twenty-seven years, working first with Dr. Paul Rice and then with the West Bend Clinic/Froedtert Health Center. He additionally was an active participant serving on numerous state and local associations and boards, including the Wisconsin Optometric Association, the St. Frances Cabrini School Board, the YMCA Board, and the West Bend Noon Rotary.
Steve is best remembered for his athleticism, sense of humor, and prowess on the dance floor. He especially enjoyed playing a round of golf at the West Bend Country Club in the company of good friends. Most of all, he loved spending time with his family at his home on Silver Lake.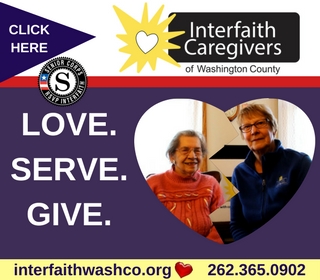 He is survived by his wife of 36 years, Kathryn; son Charles (Kimberly), daughter Katherine, and son Samuel; brothers, Michael (Jerrilyn) and Neil (Cathy) Engelbrecht; uncle Elden (Valerie) Engelbrecht; father-in-law and mother-in-law Thomas and Elizabeth Beistle; brothers-in-law Alan (Vicki), John, and Steve (Cheryl) Beistle; and many close cousins, nieces, nephews, and loyal friends. He is preceded in death by his parents Franklin and Jean Engelbrecht.
A Celebration of Steve's life with a Mass of Christian Burial will be held at 12:30 p.m. on Saturday, May 5th at St. Frances Cabrini Parish, 1025 S. 7th Ave, West Bend, WI 53095. Visitation will take place at the church on Saturday, May 5th from 9:30 a.m. to 12:15 p.m.
In lieu of flowers, friends may make memorial contributions to the St. Frances Cabrini Parish and School, or to the "Dr. Steven Jay Engelbrecht Scholarship Fund", c/o The Columns, P.O. Box 397, West Bend, WI 53095.
"Success is not final, failure is not fatal: it is the courage to continue that counts." (attributed to Winston Churchill)