Obit: Thomas M. Eiring, 67, Campbellsport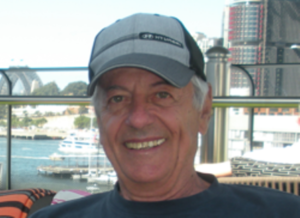 Thomas Miles Eiring, 67, died Wednesday, Sep­tember 7, 2016 following a brief illness.
He leaves his wife of 18 years, Bonita (Wildes) Ei­ring; his son, Chadwick Eiring (Beth) of Texas; his daughter, Ellyssa Eiring (Abraham) of Madison; Derek Strande (Tiffany) of Neenah; Sabrina (Ja­son) of Eden: siblings Sue (Tom) Ricklefs of Wausau, John (Deb) Eiring of South Dakota; Carol (Bill) Haase of Missouri; Gene Eir­ing of South Dakota; Jim (Cynthia) Eiring of Geor­gia; Jay (Leslie) of Illinois. Grandchildren: Brittany (Tim) Geiger, Karissa (Dan) Schwantes, Zintkala Eir­ing, Shane Eiring, Raven Eiring, Haili Kutz, Hunt­er Kutz, Allie Strande, Isabella Strande, and Gretchen Strande. Great Granddaughter, Brooklyn Schwantes.
He is preceded in death by his father, Irwin Eiring, mother, Frances Clare Eir­ing, brother William (Bill) Eiring, son, Troy Eiring and granddaughter, Shay­la Eiring
Born in Fond du Lac and raised in St. Cloud, Wisconsin, the son of Ir­win and Francis Clare Eir­ing (Phalen), he was a long time resident of Campbell­sport.
After graduating from New Holstein High School in 1967, he attended Uni­versity of Wisconsin-Osh­kosh, graduating in 1979 with a Bachelor of Science in Sociology and Anthro­pology. In his early years, Tom worked for Tecum­seh Engines. He met his wife, Bonita Eiring, while employed at the Univer­sity of Wisconsin-Fond du Lac and they were mar­ried in 1998. After leav­ing UW Fond du Lac, Tom advanced through his profession while working at the Internal Revenue Building, Mendota Health, and retired from the Wau­pun Correction Central Heating Plant in January, 2010.
In 1968, he joined the U.S. Air Force, where he worked in munitions as a weapons loader, serv­ing in Colorado, Florida and North Carolina and achieving the rank of Staff Sergeant. Tom had the opportunity to deploy serving his country with a one-year assignment at Ubon AB, Thailand during the Vietnam War.
Tom's first passion was his family. His life was comprised of mak­ing memories with his wife, children and fam­ily friends, often times, chatting for hours on the deck. Tom also had a pas­sion for the outdoors and most days you could find him working on the prop­erty with his Kioti tractor, making firewood, captur­ing chipmunks, tinkering in the garage, or continu­ing improvements on their woodland retreat property. Together, Tom and Bonita enjoyed traveling around the United States, Mexico, Germany and Australia visiting old friends and meeting new ones. Packer games, NASCAR and Indy races were his weekend re­laxation activities.
It was Tom's wish to for­go traditional funeral ser­vices. Therefore, a memo­rial is planned for summer of 2017.
In lieu of flowers and memorials, contribu­tions may be sent to one of the following.
Wisconsin Public Radio
Membership Services
Tom Eiring Memorial
821 University Avenue
Madison, WI 53706
Bureau of Parks & Rec­reation (Wisconsin State Parks)|
Attention: Lisa Pastula
Tom Eiring Memorial
P.O. Box 7921
Madison, WI 53707
The Alzheimer's Foun­dation of America
Tom Eiring Memorial
322 Eighth Ave., 7th Fl.
New York, NY 10001.