Obit: Walter "Wally" E. Hoeft, 100, of West Bend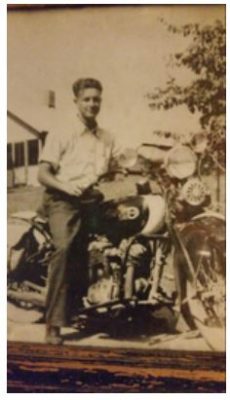 March 8, 2018 – West Bend, WI – Walter "Wally" E. Hoeft, 100, passed away peacefully on Tuesday, March 6, 2018 at Ivy Manor in West Bend. He was born on October 12, 1917 at the farm around Crooked Lake near Beechwood to Ernst and Gessine (nee Stoehr) Hoeft. He married the late, Rosalie (nee Bales) Hoeft, on November 18, 1942.
Walter is survived by his three children, Judy (Steve) Hoeft of West Bend, Mike (Eileen German) Hoeft of Kewaskum and Linda (Bob) Friedel of Kewaskum; five grandchildren, Nora (Chris) Gordon, Tania, Philip, Becky Friedel, Aggie Severson; two great-grandchildren, Dash and Amina Severson; brother Bill (Betsy) Hoeft; brothers-in-law Franklin (Margaret) Bales and Eugene Belunes. He is further survived by nieces, nephews, other relatives and friends.
Walter grew up in the Kettle Moraine area and loved the woods, lakes and springs. He joined the CCC during The Depression, which brought together young men and the land in an effort to save both. After marriage, he became a union bricklayer until retiring, after which he continued to work hard, helping others build and remodel. He enjoyed working with Mike on many of his log home projects into his 80s. He knew how to enjoy life, taking up bicycling, but still loved his motor bike and much later a motorized scooter. He was a good husband, father, grandfather and friend. Always cheerful, cracking jokes and enjoying life, staying active into his 90s. He had incredible patience and love for his wife and special needs daughter Judy and in his later years communicated with Judy in their own special way.
We felt he'd live forever because he pretty much did. 100 years, 4 months and 22 days. He had so much to be proud of. He leaves behind a legacy of strength and love. Imagine the changes he lived through 1917 through 2018. He was truly one of the good guys.
A Memorial Service will be at 12:00 PM on Saturday, March 17, 2018 at the Phillip Funeral Home Chapel (1420 W. Paradise Dr. West Bend, WI 53095). Visitation will be Saturday, March 17, 2018 at the funeral home from 10:00 AM until the time of service (12:00 PM).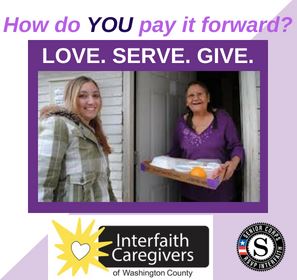 A special thanks to Ryan Raketti and Aaron Spaeth for their support to our family, to the Ivy Manor staff, who loved and cared for our dad for 5 years. Also, thank you to Connie Rick, the hospice nurse, who helped usher him into the next world with such dignity.