Feb. 6, 2019 – Hartford, WI – Carol Ann Hilgenberg left this earth to be with her heavenly Father and loved ones who have gone before her on Monday, February 4, at Majestic Heights Assisted Living in Hartford, Wisconsin.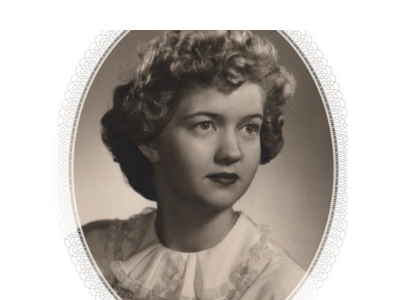 Carol was born on the Kletti farm at Big Cedar Lake on October 15, 1932, to Walter and Lola (nee Nehrbass).  She graduated from West Bend High School in 1950.  She married Harold Hilgenberg at Immanuel United Church of Christ in West Bend, Wisconsin on October 6, 1956.  They lived in Hartford for most of their married life.
Carol was a fun-loving person, who could be seen smiling and laughing on most days.  She worked at various places including Schloemer Law Office in West Bend and Sears and W. B. Place in Hartford.  She loved to dance, bowl, golf, play bridge, but most of all loved being with her family.  She was a faithful member of Divine Savior Lutheran Church in Hartford.
She leaves behind her children, Barbara Van Etta of Hartford and Tom (Amy) of New Berlin.  She also leaves behind her grandchildren, Aimee, Johanna, Erin, Anne and Jim and great grandchildren, Kaitlyn and Tyler.  She is also survived by her brothers, Alan (Betty) Kletti, Walter (Mary) Kletti; sister, Jeanne (Curtis) Forester; and sister-in-law, Grace Kletti.  Also survived are many nieces and nephews and many, many friends. She is predeceased by her husband, Harold, and brother Donald Kletti.
Visitation will be Thursday, February 7, 2019 from 2:30pm to 4:30pm at Divine Savior Lutheran Church, LCMS, 3200 Hwy. K. South, Hartford.  Funeral service will follow at 4:30pm at the church. Private Interment at Pleasant Hill Cemetery will take place on Friday, February 8, 2019.
Memorials to Divine Savior Lutheran Church or Alzheimer's Association are appreciated.  The family would like to thank the staff at Majestic Heights for their four and a half years of loving care to Carol. The Berndt-Ledesma Funeral Home is serving the family.