September 7, 2021 – West Bend, WI – David L. Teufel, of Hartford, Wisconsin, loving husband, amazing father, and a true friend to many, passed away peacefully on Thursday, September 2, 2021, at The Kathy Hospice in West Bend.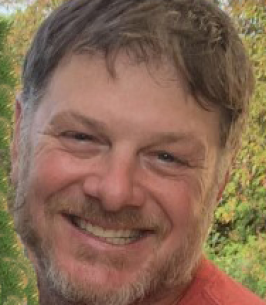 Dave was born in Milwaukee, WI on November 10, 1978, son of Larry and Sharon (nee Genova) Teufel. Dave is survived by his wife of 13 years, Annie (nee Marohl), his 7-year-old daughter, Audrey, who was the light of his life and could always bring a smile to his face, his father, Lawrence Teufel, his sister Stephanie (Scott Maas) Teufel, his mother-in-law, Janice Marohl, his sister and brother in law, Jennifer and Dan Greenhagen, nephews and niece, Nathan, Margaret and Henry Greenhagen, his favorite cuddle partner, Cindy Lou, the family chihuahua, his many USMC and IBEW brothers, and many more friends and family.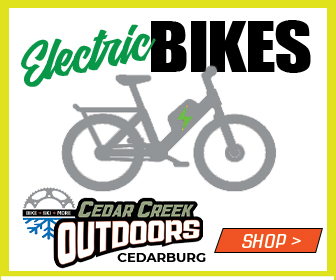 Dave graduated from West Bend West High School in 1997 and after one more summer of fun, he made the brave decision to join the United States Marine Corps. Though it took an overnight hotel stay to ensure he would get on the plane to basic training, Dave was all in when it came to being a Marine. He loved the competition of pugil bouts, the freedom of overseas travel, and the bonds created with fellow Marines over games of chess. Upon separation from his honorable service, Dave continued his education at Moraine Park Technical School, where he became an Electrical Lineman. Dave was a very talented lineman, and though he hated the long hours away from his family and working in extreme weather, he found immense joy in restoring power for those in need. Dave worked for many companies over his 15 years in the trade and was a proud union member of IBEW 2150.
Dave will forever be remembered for his kindness, and his fun, magnetic, and loveable personality which is evident by the great number of friends considered as family. He sincerely wanted to put a smile on everyone's face and was always ready to have a good time. He had a love of hip-hop music, the Green Bay Packers, Impractical Jokers, and a well-made Old Fashioned.
Dave was preceded in death by his grandparents Stephen and Francis Teufel, his grandfather John Genova, his father-in-law Richard Marohl, and his mother Sharon Teufel.
A Funeral Service will be at 1:00 p.m. on Saturday, September 11, 2021, at the Phillip Funeral Home Chapel (1420 W. Paradise Dr. West Bend, WI 53095) with Fr. Carlos Londono presiding. Military Honors to follow. Visitation will be at the funeral home on Saturday, September 11th from 10:00 a.m. until 12:45 p.m.
The family wishes to thank the staff at Kathy's Hospice and Horizon Home and Hospice. Their thoughtful and caring service far exceeded the expectations of the family. The family would also like to thank, Dave's close friends, Shell Reisweber, Jess Lemke, Bryan Ginn, and Sean Garvey, for the constant support, daily communication, and thoughtful caring of Dave during his illness.
Family and friends are encouraged to bring photos of Dave to share with the family, kindly asking you to put your names on the back and date if known and will be greatly appreciated. An area will be available for those who wish to share written memories as well.