Obituary | Francis Stephen Matenaer, 82, of West Bend
July 11, 2019 – West Bend, WI – Francis "Frank" S. Matenaer, passed away Wednesday July 10, 2019 at the age of 82. He was born on May 9, 1937 in West Bend to Albin and Sylvia (nee Schwabenlander) Matenaer. Frank graduated from West Bend High School Class of 1955, and then served in the US Air Force from 1956-1960. He met the love of his life Ann Russell in Edinburgh, Scotland and they were married in West Bend on November 25, 1961. Frank worked for Kuhn's Liquor Store for 13 years and Serigraph Inc. for 35 years before retiring.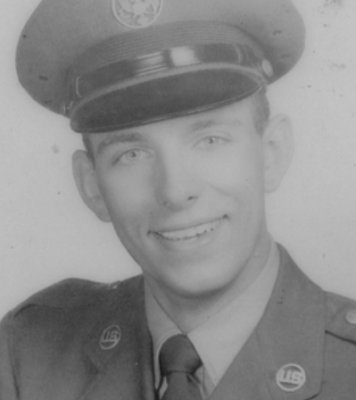 Frank is survived by his sons Scott (Melanie) and Troy (Chris), 2 grandchildren Alyssa and Nathan, brother James and sister Terri Matenaer, sister-in-law Dee Lowe, other relatives and friends. He was preceded in death by his parents, parents-in-law James and Jessie Russell, sister Rosemary Menke, sisters-in-law Sharon Matenaer and Margaret Herringshaw.
A Memorial Service for Frank will be held at 7:00 p.m. on Wednesday August 7 at the Phillip Funeral Home Chapel (1420 W Paradise Dr). Visitation will be from 4:00 p.m. until time of service. Full Military Honors to follow. Final place of rest will be at Washington County Memorial Park.
Memorials to the charity of choice are appreciated.