March 9, 2020 – Jackson, WI – Gene V. Schulist, 73, of Jackson died Saturday, March 7, 2020.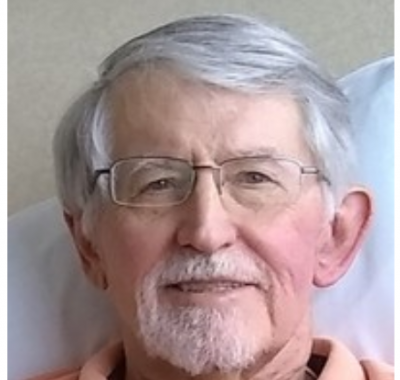 Terri (nee Jehn) lost the love of her life, her soul mate for more than 51 years. Dad of Jason (Kasia) and Nick (Melinda). Grandpa of Adam, Noah, Alexis, and Justin. Also survived by sisters-in-law Helen (Pete) Klemm, Joan Schulist, and Cecilia Schmitz; brothers-in-law Bob (Aniko) Jehn and Donny Kappes; nephews Ron Klemm, Tom Jehn, Chris Schulist, Kevin Schmitz, Danny Schmitz, and Tony Schmitz; nieces Angie Klemm and Jenny Sladky. Good friends of Dave and Cary, Chris and Wayne, Joanne and Paul, Gary and Lynn, and many other friends. He was preceded in death by his parents Leo and Pearl and his brother John.
Gene never stopped generating ideas that brought happiness to the lives of others. He loved the challenge of finding ways to bring a smile to everyone, in ways both large and small. Gene was a self-starter who followed his entrepreneurial passions – he shared his love of film through Station WVCR – the world's predecessor to Red Box as well as through VMS – a company that brought films to nursing homes throughout SE Wisconsin. He owned KRZN – a videography company that recorded the cherished moments of loved ones. With his wife Terri, he co-founded and operated School-Pak for 25+ years, to save parents' time and let them focus on their kids as each summer came to an end. Gene's greatest love in life was making sure that others were as happy and relaxed as they could be. No matter the circumstances, Gene wanted you to be comforted, entertained, and for you to tell your story.
Gene (Mr. Idea Man) was a lover of music, a lover of travel, and a lover of laughter. His motto: Laughter is FREE!
Funeral services will be held Thursday, March 12, 2020 at 6 p.m. at the Schmidt Funeral Home in Jackson, (N168W20135 Main Street). The family will greet visitors on Thursday from 3 p.m. until 5:45 p.m. Memorials to the American Heart Association are appreciated.