Obituary | Howard E. Ninmann, 83, of Hustisford
April 14, 2019 – Hustisford, WI – Howard E. Ninmann, 83, of Hustisford passed away at Aurora Medical Center in Summit on April 10, 2019, following a short illness.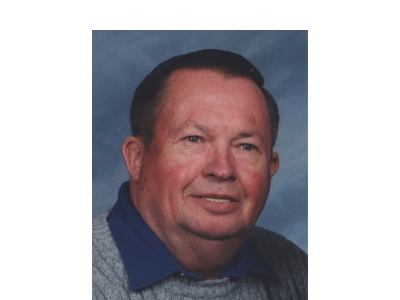 Born June 27, 1935 in Clyman to Rueben and Anita (Genz) Ninmann. Howard attended Carey Elementary and Hustisford schools, then worked on the family and neighboring farms. Howard married Jean Falkenthal on February 4, 1953. He worked as a spray painter for Maysteel in Mayville for over 40 years and was of immeasurable assistance to his father-in-law, Hubert Falkenthal, at the The Trunk Line Garage.
Howard was a proud member of Maysteel's Quarter Century Club, member of St. Michael's Lutheran Church, and past member of Duck's Unlimited. He enjoyed pheasant, duck and deer hunting and was known for his bounteous crops of radishes. Howard and Jean traveled to Little Arbor Vitae Lake a couple of times every year to fish and enjoy life with family and friends. His puns, jokes and sense of humor were legendary.
He is survived by his loving children, Rick (Gayla) Ninmann of Hartford and Jill Anderson of Hustisford. Also surviving are his brothers Edgar (Florence) of Oconomowoc, and Marty (Julie) of Hustisford – grandchildren Jena (Barry) Anderberg of Albertville, MN, Rhiannon (Dan) Berger of Fergus Falls, MN, Lani (Jason) Rupaner of Milwaukee, Amy (Steven) Erato of Waunakee, Jacob (Heidi) Anderson of Hustisford, Evan Anderson (Lauren Hojnacki) of West Bend, Joel (Bridget) Ninmann of Madison – and his precious great-grandchildren Graham, Owen, Leah, Kendall, Elyse, Hannah, Jack, Elliotte, and Porter.
In addition to his parents, Howard was preceded in death by his wife Jean, father-in-law Hubert Falkenthal, mother-in-law Edna Falkenthal, brother Oliver, sister-in-law Yvonne Zuelsdorf, brother-in-law Orville Zuelsdorf, son-in-law Dennis Anderson, and nephews Jeffery Ninmann and Jerry Zuelsdorf.
The family would like to extend special thanks to the dedicated and attentive staff at Aurora Medical Center – Summit for their thoughtful and kind care.
Visitation is Monday, April 15, 2019 from 4:00 p.m. to 7:00 p.m. at St. Michael's Lutheran Church in Hustisford and Tuesday, April 16, 2019 from 10:00 a.m. to 11:00 a.m. at church. Funeral service to follow at 11:00 a.m. at St. Michael's Lutheran Church in Hustisford. The Rev. Dan Vojta will officiate. Interment in Hustisford Cemetery. The Berndt-Ledesma Funeral Home is serving the family.