Obituary | James J. Griesmer, 86, of Hartford
May 16, 2019 – Hartford, WI – James J. Griesmer, 86, of Hartford, Wisconsin passed away unexpectedly after enjoying a good day with his family on Wednesday, May 15, 2019.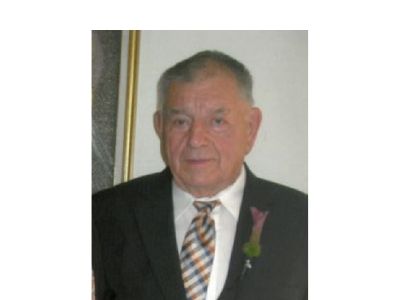 Jim was born April 6, 1933 in Merton, WI to Hattie (nee Jansen) and Henry Griesmer. He was united in marriage to Dorothy R. Fechter on April 27, 1957 at Holy Trinity Catholic Church in Newburg, WI. Jim was an avid, life-long dairy and tree farmer and soil conservationist who loved the land. Jim was devoted to taking care of the love of his life, Dorothy. He also loved the sounds that filled his home with family and friends. He cherished their times together.
Jim is survived by his beloved wife of 62 years, Dorothy; loving children, the late Susan H. Griesmer, John Griesmer, Judy (Brian) Gehring, Dorothy "Dotty" (Russ) Conover, Nancy (Terry) Faust, and Tom (Sherry) Griesmer; 11 cherished grandchildren, Andrew (Dana) Griesmer, Danny (Rachel) and Robyn Schulist, Dianne Conover, Amanda (Alex) Hoffmann, and Cathy Conover, Ryan (Brittany) and Travis Faust, Jessica, Heather, and Tiffany Griesmer; 7 cherished great-grandchildren, Sierra, Elizabeth, William, Gabriel, Kendell, Miley, and Toby; dear siblings, Myrtle Condon of Pewaukee, Joan Coffey and Grace Grinwald, Henry (Stella) and Donald (Nancy) Griesmer, all of Hartford; and dear siblings-in-law, Clara Neu, Richard (Martha), Arlene, Irene, and Mary Jane Fechter. He is further survived by many loved nieces and nephews, other relatives and friends.
He is preceded in death by his parents; parents-in-law, August and Helen Fechter; infant daughter, Susan; siblings, Margaret (James) McGrath, Raymond (Mary) and Willard (Mary) Griesmer, Mary (Thomas) Beine, Ed Coffey, John Condon, and Russell Grinwald; and siblings-in-law, Raymond and Ralph Fechter, Martha (George) Meyer, Leo Fechter, Leroy Neu, August (Sylvia), and Barbara Fechter.
A Mass of Resurrection for Jim will be celebrated Monday, May 20, 2019 at 5:30 p.m. in the St. Therese Chapel (2nd Floor) at The Basilica of Holy Hill (1525 Carmel Road, Hubertus, WI 53033) with Rev. Keith Bonaventure Lussier officiating. The family will greet relatives and friends on Monday at the church from 3 p.m. – 5:15 p.m.
Interment in St. Kilian Cemetery, Hartford Tuesday, May 21, 2019 at 10:00 a.m.