Obituary | Joanne Zimdars, 77, of West Bend
March 25, 2019 – West Bend, WI – Joanne T Zimdars (nee Miller), 77, Loving mother of 5, passed away peacefully surrounded by her children at home on Wednesday, March 20, 2019.  Joanne was born July 15, 1941 in Duluth MN, to the late Leo and Florence Miller.  Joanne attended school in Milwaukee, Hubertus and Germantown.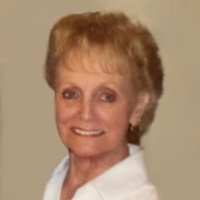 On Dec 9, 1961 she married the love of her life, Harold (Harry) Zimdars. They were blessed to have raised 5 children and celebrated 50 wonderful years together. In 1997 the couple purchased the Coachman House, which Joanne enjoyed doing all the behind the scenes work.
She is survived by 4 children, James M Zimdars, Harry R (Bev) Zimdars, Lynda M (Paul) White, and Lisa A (Bob) Bishop. Joanne leaves behind 1 brother, 1 sister, 10 grandchildren, and 7 great-grandchildren, 1 great-great-grandchild.
Her husband, Harry preceded her in death in April 3, 2012 and their son, Gregory, January 30, 2017. Our mother will truly be missed but, comfort is found knowing she is reunited with her husband (Harry) and son (Gregory).
The family will greet relatives and friends on Friday, March 29, 2019 at Schmidt Funeral Home in West Bend from 5 until 6:45 p.m., with a short service to follow at 7 p.m.  A private burial will take place Monday at the Washington County Memorial Park at 12:00 pm for her children.
Our family would like to give a special thanks to Horizon Hospice.  In lieu of flowers the family would like to request any "gifts" be sent to Horizon Hospice or the American Cancer Society.