Feb. 15, 2019 – Washington Co., WI – Josephine E. Bartlett (nee Vobora), 88, passed away Friday, February 15, 2019.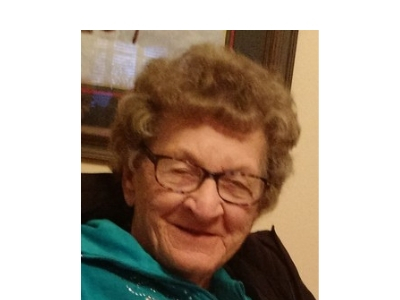 She was born on March 7, 1930 in Granton, WI to Tony and Mary (nee Marek) Vobora. She attended Neillsville High School for 1 year and graduated from Granton High School Class of 1948.
On February 10, 1951 she married Harold A. Bartlett and began her family. Over the years, she worked for Y-Z Lodge Resort in Eagle River from 1948-1951, Amity Leather, Wesbar, Serigraph and Memorial Nursing Home in Neillsville, and was the past owner of The Dipper Inn in West Bend and The Pour Haus in Argonne. Her hobbies and interests were sewing and quilting, gardening, cooking and baking, playing Bingo, singing and playing music, loved being a farmer with her husband, but she especially loved spending time with her family and having visitors.
Josephine is survived by her children; Barbara Carlson, Gordon (Linda Lee) Bartlett, Beverly Bartlett, Darlene Campbell, Betty (Troy) Marquard, Annette (Scott) Erickson and Gary (Christi) Bartlett, grandchildren, great-grandchildren, siblings Angela Garbisch and Libbie Wickland, nieces, nephews other relatives and many friends. She was preceded in death by her parents, daughter Judy Ann Bartlett, son George, brothers; Anton, James, Frank, George and Stanley, her sisters Marie Gross and Agnes Gross.
A Funeral Service for Josephine will be at 12:00 pm on Tuesday, February 19, 2019 at the Phillip Funeral Home Chapel (1420 W Paradise Dr West Bend). Visitation will be at the funeral home on Tuesday from 10:00 a.m. until time of service at 12:00 p.m. Interment will be at Greenbush Cemetery in Greenbush.
The family would like to thank the staff at Cornerstone Assisted Living, Serenity Hospice and Dr. Gary Herdrich for their loving care they gave to Josephine.