November 23, 2021 – Hartford, WI – Lawrence Arthur Koehler Jr., a life-long resident of Hartford, Wisconsin, peacefully went Home to be with the Lord and his beautiful wife, in the comfort of his home, Thursday, November 18, 2021, at the age of 91 years old.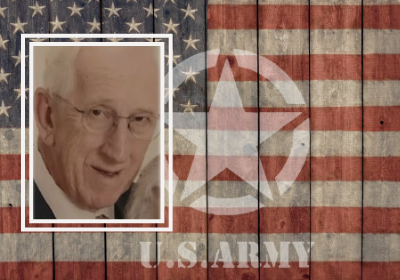 Lawrence was born August 11, 1930, in Hartford to Evelyn Ann (nee Kress) and Lawrence Peter Koehler Sr. He graduated from Hartford Union High School, class of 1949. "Buck" was a star basketball player; the nickname given is still a mystery.
Lawrence was united in marriage to Caroline Agnes Donlevy on January 7, 1967, in Milwaukee, WI. Lawrence was a lifelong member of St. Kilian Catholic Church in Hartford, where he rang the church bells for the first time at the early age of six years old. He was dedicated to his faith and love for God.
Lawrence served our country in the United States Army National Guard, 1949-1954.
Lawrence was a lifelong member of the Knights of Columbus.
He worked for the Chrysler Corporation in Hartford for 42 years.
Lawrence enjoyed working in his yard and being one with nature. He had an outstanding work ethic and never left a job unfinished, instilling grit, loyalty, and faith in his family that will be forever treasured.
Lawrence is survived by his loving children, Mark J. (the late Patrick J. O'Shea III) Koehler of Milwaukee, and Lisa (Chris) Neu of West Bend, and cherished grandchildren, Lauren and Alex Neu. Lawrence was fortunate to have his dear nephews, David and Michael Trochinski, and several special neighbors.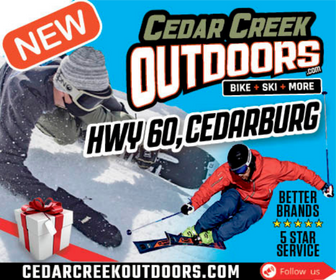 He was preceded in death by his parents, Evelyn A. and Lawrence P. Koehler Sr.; parents-in-law, Austin and Agnes (nee Speller) Donlevy; beloved wife of 46 years, Caroline A. Koehler; sisters, Mary Jane (Joseph) Trochinski, Margaret E. (James) Lynch, Lucille L. (Jerry F.) Cain, and Elizabeth "Betty" A. (Joseph) Muesch; sisters-in-law, Annabelle M. (Florian A.) Pawlowski and Donna L. (Frank) Esser; brother-in-law, Bernard A. (Mildred P.) Donlevy; nephew, James C. Trochinski; and dear life-long friends, John (Emmy) Steinke and Carl (Charlene) Nehm.
Mass of Christian Burial for Lawrence will be celebrated Wednesday, December 1, 2021, at 12:00 p.m. at St. Kilian Catholic Church, 264 W. State Street Hartford, WI 53027. Family will greet relatives and friends at the church on Wednesday from 10:30 a.m. – 12:00 p.m. Immediately following Mass, committal services will take place at St. Kilian Catholic Church Cemetery, Hartford.