Obituary | Michael 'Mike' Seguin, 33, of Hartford
July, 4, 2019 – Hartford, WI – Michael "Mike" Leo Seguin, 33, of Hartford, Wisconsin passed away Monday, July 1, 2019 Froedtert Hospital in Milwaukee, WI.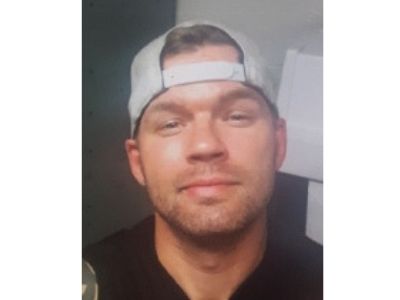 Mike was born on April 1, 1986 to David and Debra (nee Holub) Seguin.
Mike served his country in the United States Marine Corp as a bulk fuel specialist in Afghanistan. He worked at Zeller Transportation as a truck driver. He enjoyed riding his Harley, working out, being outdoors, but especially loved being with his family.
Mike is survived by his parents, sister Samantha (Keith Malone) Seguin and nieces Madeline and Lillie. He is also survived by his grandparents. He is further survived by many loved relatives and friends.
He was preceded in death by his grandmother Sharon Foti.
Funeral services for Mike will be held Friday, July 5, 2019 at 12:30 p.m. at the Shimon Funeral Home (825 Union St. Hartford, WI 53027) with Fr. David LaPlante officiating. Family will greet relatives and friends on Friday at the Shimon Funeral Home from 9:30 a.m.-12:15 p.m.
Interment in Holy Cross Cemetery in Milwaukee, WI.
The family would like to express their sincere gratitude to the EMT Chris Curka who came out of Joe Mamas and took care of Mike. Also, to the ambulance, Flight for Life and all the Doctors and nurses at Froedtert Hospital for their care. They would also like to thank Mike's extended family, brothers, sisters, mom's and dads. Thank you and we love you all.