January 8, 2020 – Brownsville, WI – Morris "Morry" "Leif" Erickson, Jr., 91, of Brownsville was called home to be with the Lord on January 7, 2020 at Hope Health and Rehabilitation Center in Lomira.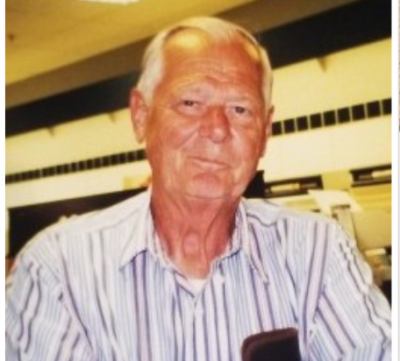 Morry was born on March 29, 1928 in Fond du Lac to Morris (Sr.) and Bessie Mae Erickson (Hodge). He was united in marriage to his high school sweetheart, June Wallender, on May 14, 1949 at St. Paul's Lutheran Church in North Fond du Lac.
Morry was an excellent athlete at North Fondy High and was called "The Sizzler." He enjoyed sports all his life and would watch them on TV. Morry loved fishing/hunting and was a very social person. His greatest joy in life was spending time with all his family.
Those Morry leaves behind to cherish his memory include his wife of 70 years, June; three children, Marcia (Daniel) Valle of Brownsville, Mary (Dan) Dalle Nogare of West Bend, Laurie (Michael) Marvin of Kaukauna; daughter-in-law, Claudia Erickson of Lomira; nine grandchildren, Joel (Vicki) Valle, Dawn (Jeff) Faber, Melissa (Corey) Sanders, Jennifer (Allen) Kiernan, Amanda (Nathan) Bodden, Angela (Brett) Kaehler, Danielle (Dave) Kubal Kelli (Derek) Harmsen, and Keith Erickson; 19 great-grandchildren and one due in May. He is further survived by many nieces, nephews, other relatives and friends.
In addition to his parents, Morry was preceded in death by his son, Michael Erickson; grandson, Michael Marvin; brother, Howard (Jean) Erickson; nephew, Glenn Erickson, and other close relatives.
Memorial Service for Morry will be held at 12:00 on Friday, January 10, 2020 at St. Paul's Lutheran Church, 605 Highland Ave. – Brownsville, WI 53006, with Rev. William Carter officiating.
Morry's family will greet relatives and friends at Church on Friday from 9 a.m. until 11:30 a.m. In lieu of flowers, memorials to nationalhospicefoundation.org preferred.
Morry's family extends their heartfelt appreciation to the staff at Hope Health and Rehabilitation Center and Agnesian Hospice for the loving care they provided.
Myrhum Patten Funeral & Cremation Service has been entrusted with Morry's arrangements.