July 14, 2020 – West Bend, WI – Myrtle Marie Phillips (nee Walter) of West Bend passed away on Wednesday, July 8, 2020 at Cedar Community Nursing Home at the age of 91.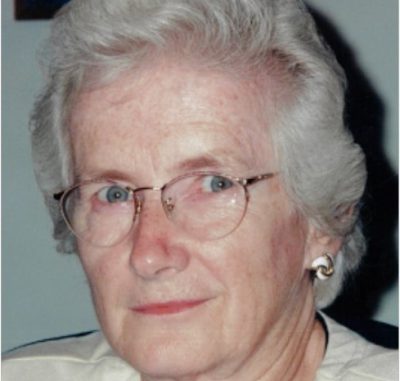 She was born in Kewaskum and raised in Washington and Ozaukee Counties and graduated from Kewaskum High School. Myrtle was employed in her early years at American Can Company, was a stay at home mom and then joined the workforce again retiring from the Samaritan Home. After retirement worked part-time for Universal Strap.
Myrtle is remembered for her love of family and friends and her quick and sassy wit. She enjoyed playing cards with her grandchildren and Sheepshead with family and friends. She was on bowling teams for many years, enjoyed golfing and playing her organ. Sewed many clothes for her family. She also enjoyed watching her grandchildren's sporting events.
Myrtle is survived by her daughters, Deborah (Robert) DuPont, Kim (Barry) Markielewski Sharon (Craig) Whyte; grandchildren, Benjamin and Kristin DuPont, Rochelle Cushman, Megan Guell, Nicole Markielewski, Melissa Normoyle, Ryan Whyte and 9 great-grandchildren. She is further survived by her sister Carol Schommer, nieces, nephews, other relatives and friends.
Myrtle is preceded in death by her parents, Joseph and Margaret Walter, her brothers, Donald, Howard and George Walter, sister-in-law, Joyce and LaVerne Walter, brother-in-law Roman Schommer.
A Funeral Service will be at 3 p.m. on Sunday, July 19, 2020 at the Phillip Funeral Home Chapel,1420 W Paradise Dr. West Bend, WI 53095, with Rev. Jacob Strand presiding. Visitation will be at the funeral home Sunday, July 19 from 1 p.m. until 2:45 p.m. Interment will be Monday, July 20, 2020 at 11 a.m. at St John's Cemetery in Boltonville.
A special thank you to the Sunrise staff at Cedar Community Nursing Home for their great care and kindness. Her sense of humor kept everyone on their toes.