July 14, 2020 – West Bend, WI – Paul J. Kesy, 66, of West Bend, passed away on Thursday, July 9, 2020, with his family at his side.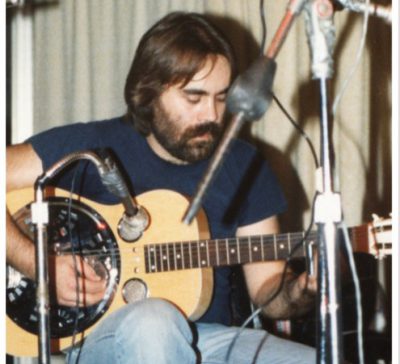 Paul was born on October 3, 1953, the son of Donald and Alvina (nee Lartz) Kesy. On July 21, 1979, he was united in marriage to Susan Sager at her grandmother's home in Mequon. Paul loved riding his motorcycle. Preferring the road less traveled, he enjoyed numerous road trips throughout his life. He was an accomplished guitar player. He had a passion for firearms that included restoration of antique rifles and target shooting. He proudly retired as a Systems Assembler at Rockwell Automation after 38 years of dedicated service. His friends will remember him for always having a story to tell.
Paul will be dearly missed by his wife, Suzy; his two children, Kyelle Kesy (Jacob Zalas) and Jackson (Tami) Kesy; many dear friends.
A memorial service for Paul will be held at 1 p.m. on Friday, July 17, 2020, at the Myrhum – Patten Funeral Home, 1315 W. Washington Street, in West Bend with Rev. David Schoob officiating.
Paul's family will greet relatives and friends at the funeral home from Noon until the time of service.