August 5, 2020 – Campbellsport, WI – Neal Donald Weare, 77, of Campbellsport, was called home to be with the Lord on July 31, 2020. After a hard-fought battle with Leukemia, Neal peacefully passed while at home surrounded by his loved ones.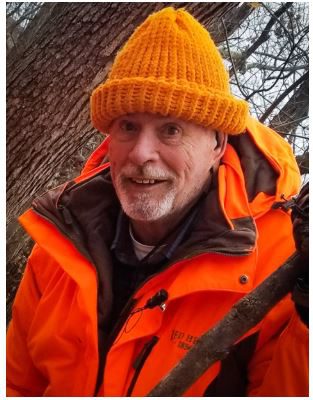 Neal was born December 9th, 1942 in Milwaukee to Donald and Laverne Weare (Oresnik). Neal grew up in Wauwatosa and opted to graduate early in January 1961 from Wauwatosa East High School. Following graduation, Neal knew he wanted to serve his country in any way possible and immediately enlisted in the United States Marine Corps in February.
Neal was stationed out of Camp Pendleton and served in various campaigns during the Vietnam War including the Bay of Pigs. Neal also spent time stationed at Guantanamo Bay Naval Base during the Cuban Missile Crisis. Neal was honorably discharged from the Marine Corps in 1965 and remained with the Marine Corps Reserves until 1967.
Neal's family will attest that the discipline and patriotism he learned in the Marines never left him. His desire to serve and protect remained with him so he began a career as a West Allis Police Officer. Neal desired adventure and a change of scenery so he pursued other Law Enforcement jobs throughout Colorado and California. He was united in marriage to his sweetheart Kathyrn "Katie" Ann Morton on July 23rd, 1975 in San Diego.
Having grown up spending time with relatives in and around Kewaskum, Neal and Katie ultimately decided to settle down just north of town. Neal held various seats on the Kewaskum School Board for 15 years, with over half of those years seated as Board President. During his tenure, Neal made sure any decision made by the school board was in the best interest of the students. Despite backlash or negative opinions Neal always fought for the betterment and education of all the children the school district served.
Neal was a member of the Wisconsin Purple Martin Association, Kewaskum American Legion Post 384, National Rifle Association, and the United States Concealed Carry Association to name just a few. Neal had a passion for the outdoors and always enjoyed hunting, fishing, deer shining, tending to his Purple Martin colony, and playing in various golf leagues at Hon-E-Kor Country Club. If you were to ask Neal, Wisconsin's gun deer season should be a state holiday. Joining the blaze orange army in November was his favorite time of year. His greatest love however was teaching and sharing those passions with his family, turning those moments in to memories.
Those Neal leaves behind to cherish his memory include his wife of 45 years Katie; three children, Kevin, Kim (Gerard) Hutchins, and Chelsea (Steven) Rosales; five grandchildren, Tabitha, Chrystal, Brandan, Stephanie, and Adalida Jean; and ten great-grandchildren, Ashton, Ameliya, Abel, Annabella, Michael, Madilyne, Mariyah, Elijah, Janiyah, and Mason.
In addition to his parents, Neal was preceded in death by his infant son, Michael Neal; two brothers, Kenneth and Douglas; two infant grandchildren, and one infant great-grandchild.
Funeral service with full military honors will be held for Neal at 5 p.m. on August 22, 2020 at Myrhum Patten Miller & Kietzer funeral home in Kewaskum. Neal's family will greet family and friends at the funeral home beginning at 2 p.m. until the time of service.
Neal's family extends their heartfelt appreciation to the staff at Horizon Home Hospice for the loving care they provided.
"If the Army and the Navy ever look on Heaven's scenes, they will find the streets are guarded by United States Marines"