November 10, 2023 – Slinger, WI – Thomas John Merten, 68, of Slinger, WI, devoted husband, proud father and grandfather passed away at his home on November 7, 2023, surrounded by his loving family.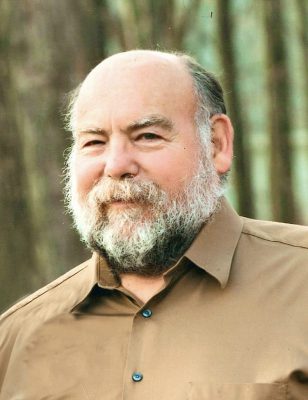 Tom was born on July 8, 1955 to Robert Arthur and Theresa Ann (Kubicek) Merten.  He attended St. Peter's Catholic Grade School in Slinger, WI and graduated from Slinger High School with the Class of 1973. Tom married his high school sweetheart, Martha Reinders on May 21, 1977 at Sacred Heart Church in Allenton, WI.
He worked as a cement mason and equipment operator for Donald Lutz, Cost Inc. and Quad Graphics. In addition, he found ways to keep the tradition of farming as part of his life.  A good day for him was driving some kind of excavating machine, filling his smoker with meat or fish and spending time by his pond with his family.
Tom was happy to share the fruits of  his many talents and interests with
family, friends and neighbors who  remember him as the "Tom of All Trades."  Tom was generous with his time and energy.  There was no job too small or too large for him to lend a hand to help.  He was always the "Go to Guy" when one needed something done, and done well. Fall was his favorite time of year.
It meant he could pick corn with his dad, hunt with his sons and grandchildren, preserve apples or sauerkraut or make wine from a variety of fruits.  He loved to cook.  Together, Tom and Martha  cooked and served meals for many gatherings of family and friends.  A favorite dish served was German potato salad.
Survivors include his wife, Martha (Reinders) and two children:  Nicholaus (Rachael) Merten of Slinger, WI and Robert Joseph (Lynnae) Merten, of Lemmon, SD. Tom was blessed with six grandchildren:  Wyatt, Brock, Grant and Grace Merten and twins, Rawlins and Lawson Merten. He is also survived by his mother, Theresa (Kubicek) Merten and siblings:  David (Joanne) Merten of West Bend, WI, Elizabeth (Mark) Weninger of Hartford, WI, John (Debbie) Merten of Slinger, WI, Mary Lu (Bradley) Bader of Monroe, WI and Nancy (John) Lee of Hartford, WI.
And in-laws, Joseph (Julie) Reinders, Lisa (Jim) Modaff,  Karl (Joann) Reinders, Lois (Duane) Knudson, Nancy (Peter) Boden, Kevin (Karen) Reinders. In addition, many nieces, nephews, and other relatives and dear friends.
He is preceded in death by his infant twin son, Ryan Thomas Merten, as well as his father, Robert A. Merten and in-laws, Joseph and Marlene (Hartleb) Reinders.
A Memorial Mass of Christian Burial will be at 5 p.m. on Sunday, November 12, 2023 at St. Peter Catholic Church (200 E Washington St. Slinger, WI 53086) with Rev. Richard Stoffel presiding.  Visitation will be at church on Sunday, November 12 from 2 p.m. until 4:45 p.m. Private burial at a future date at Sacred Heart Cemetery, Allenton, WI.
The Schmidt Funeral Home in West Bend is serving the family. If you would like to leave a message of comfort and condolence please visit
www.schmidtfuneralhome.com