February 18, 2021 – West Bend, WI – Olympic hockey player Brianna Decker is coming to the Kettle Moraine Ice Center this month, however the date has changed.
In January a story posted on WashingtonCountyInsider.com announced Decker's appearance, however the event is now rescheduled for Thursday, February 25.
A notice from the Washington County Youth Hockey Association and Jenny Thill is below.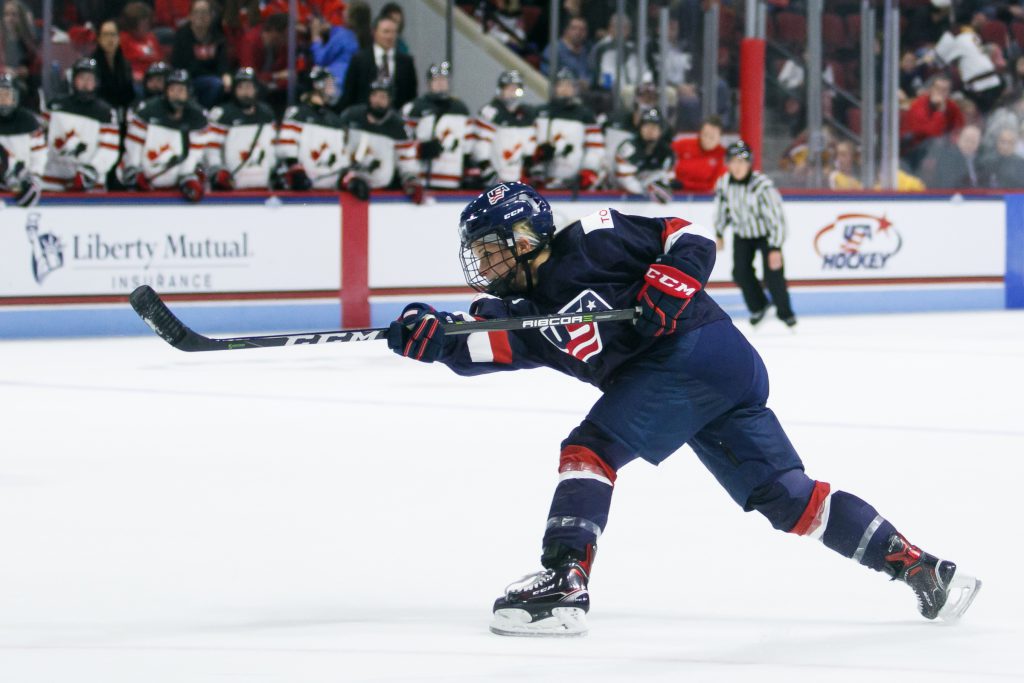 We have had a change in schedule with Olympian Brianna Decker. We wanted to make you aware.
The Kettle Moraine Ice Center and Washington County Youth Hockey Association have added an additional Girls Try Hockey for Free opportunity on Thursday, February 25 due to a change in Olympian Brianna Decker's schedule.
Decker regrets she has to reschedule her appearance at the Kettle Moraine Ice Center from Friday 2/26 to Thursday 2/25/21.
Unfortunately, Brianna's season with the Professional Women's Hockey Players Association this year has been non-existent. A game was just scheduled for her team at Madison Square Garden that weekend, which is important in her training. She was eager to reschedule for Thursday 2/25 at 5:30 pm, and she will be available to meet the youth skaters and sign autographs during this time.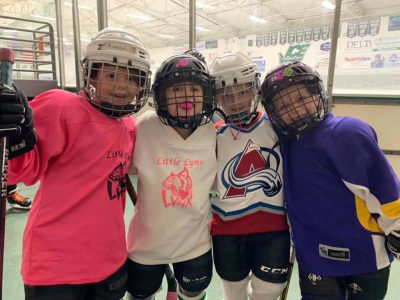 The WCYHA will now host back-to-back Girls Try Hockey for Free events, allowing new skaters an additional opportunity to get in on the fun. Please arrive an hour early to get fit for gear.
Thursday, February 25, 2021 5:30 p.m.: Girls Try Hockey for Free and meet Olympian Brianna Decker
Friday, February 26, 2021 5:30 p.m.: Girls Try Hockey for Free and Ice Lynx Heartbreakers tournament begins. Stay and watch our Ice Lynx teams compete for their home tournament championship!
Registration link
https://kettlemoraineicecenter.sportngin.com/register/form/346452449
Also, an exciting update for our 10u team.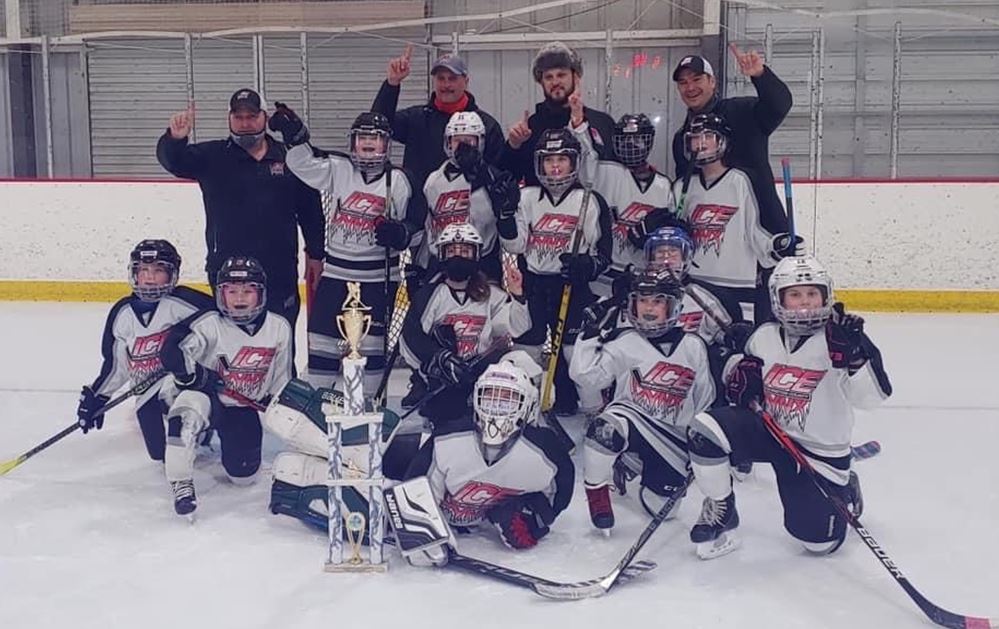 Coaches: Head coach Mark Schairer, assistants Sergiy Vlasik, Adam Lemmer, Eric Fortney
Top row left to right: Emily Mancuso, Harper Vlasik, Eva Lemmer, Addison Marx, Tylie McKenzie
Second row: Abigail Pritchard, Bryan Schairer, Julia Jilling, Ashlyn Fortney
Front row: Gwen Vandermeuse, Kenzie Devries, Brinley Fortney. Not pictured Genna Lemmer.
The 10u Ice Lynx girls hockey team has been having a fantastic season and they are gaining momentum as they head into the final weeks of competition. The 10u all girls team recently brought home the first tournament championship ever for Ice Lynx hockey. They won first place at the Wisconsin Dells tournament, trouncing the Lady Cyclones from St Louis, 6-3. Their record so far on the season is 17-9-3.
Last weekend, the team team earned a bid to the WAHA state tournament March 5-7, defeating Ozaukee. This will mark the third consecutive state tournament appearance at the 10u level for the Ice Lynx program, which began in 2017. Coaches Mark Schairer, Eric Fortney, Adam Lemmer and Sergiy Vlasik are leading the team, which boasts a supportive and family like team culture. Speaking of family, the team is unique in that there are two sets of sisters on the team. From new to experienced skaters, all the girls strongly support one another, which has contributed to their success.