One on one with John McGivern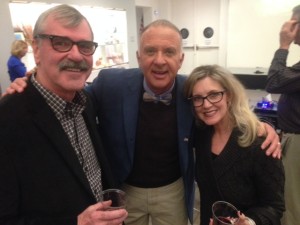 A fabulous night at the Museum of Wisconsin Art as John McGivern and his crew were on hand to celebrate the city.
Around the Corner  with John McGivern airs on PBS on Thursday – but this week it was a perfect fit into the community as McGivern had a chance to celebrate our successes with great restaurants, wonderful downtown, and unique businesses.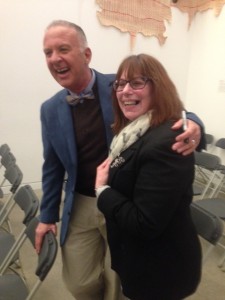 McGivern, producer Lois Maurer and show co-host John Gurda spent some time giving background on how they choose a segment, the difficulty in not being able to go everywhere and Maurer let everyone in on a little secret. "I can't believe some of the things people tell John," she said rather exasperated.
Maurer credited McGivern with being a good listener.
The West Bend segment of Around the Corner will air on PBS on Thursday, Feb. 11. For a sneak peek at one of the interviews click here.