Pileated woodpecker spotted on Hawthorn Drive in West Bend
February 23, 2020 – West Bend, WI – This beauty of a pileated woodpecker was spotted earlier this month in the 200 block of Hawthorn Drive in West Bend.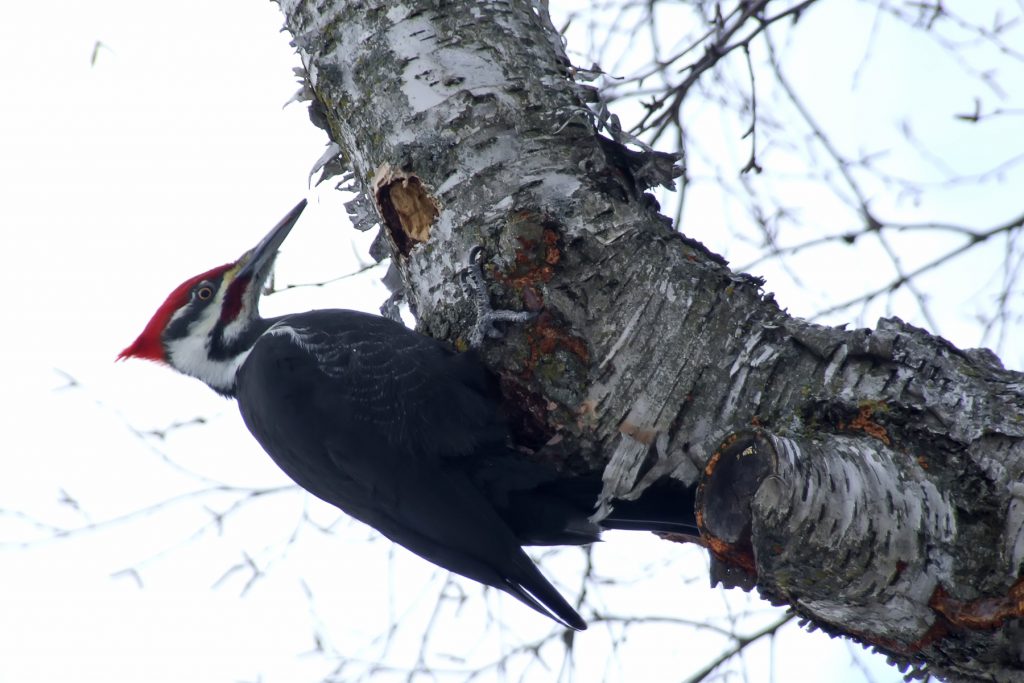 Thomas Nimchek said the bird returns on a regular basis and has been destroying the birch trees in the area.
It was September 21, 2019 when we last had a woodpecker sighting on 18th and Park Avenue in West Bend.
The Schlitz Audobon Nature Center said pileated woodpeckers have some unique features.
 The Pileated Woodpecker wears a brilliant red atop its head, and In Latin, the word pileated translates to cap.
The birds are actually pretty destructive. On a bicycle tour through northern Wisconsin and into Minnesota in the late 1990's I pedaled through a community where a pileated woodpecker tore apart a tree in a family's front yard. The owner of the home could put her hand through a hole in the tree created by the woodpecker.  The family actually felt lucky the woodpecker honed in on the tree, because they had a home with wood siding.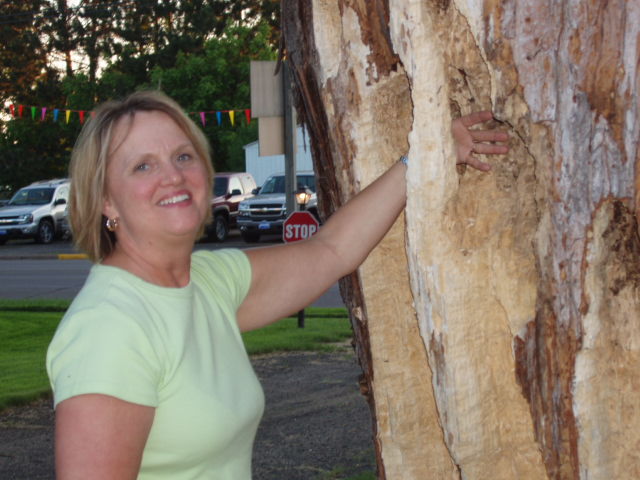 In April 2017 the folks at Riveredge Nature Center took some photos of a pileated woodpecker that few into their property. There was also a bright-red capped woodpecker in the tree at Badger School in August 2016.
On a side note: The pileated woodpecker is the bird the cartoon Woody Woodpecker was based on.