August 13, 2019 – Washington Co., WI – About a dozen people turned out for the initial open house at Sandy Knoll Park to discuss adding a proposed 10-acre fenced-in dog exercise area. If approved this would be the second dog park in the Washington County Park System; the first was Homestead Howl Dog Park installed in 2018 in the Village of Germantown.
Comments at the open house ranged from the height and type of fence, whether there would be an added cost to get into the dog exercise area, who would monitor the dog park, would dogs need proof of rabies vaccines, would there be a small dog area and would a small pond at Sandy Knoll be included in the dog park.
Eric Hyde, Washington County Park and Trail Manager, said the county received a nice five-figure donation to help pay for the setup of the dog park.
The second open house public meeting is Thursday, August 15 between 5 p.m.- 6 p.m. to view and comment on the proposal. Shelter 2 is located in the proposed dog exercise area so people will get to see the actual area for fencing for the exercise area.
Park Entrance Fees will not be enforced during the public input meeting:
Thursday, August 15 from 5 p.m. – 6 p.m. at Sandy Knoll County Park
Location: Sandy Knoll County Park (Shelter 2) 2064 Wallace Lake Road, West Bend, WI 53090
If you are unable to attend but have questions or wish to submit comments please call or email Eric Hyde, Washington County Park & Trail Manager at 262-335-4802 or [email protected]
Playground changes at Sandy Knoll Park
One of the other topics during the meeting was about moving the children's playground located at the entrance of Sandy Knoll. The idea would be to disassemble the setup and move the playground to another area at Sandy Knoll or possibly relocate it to Homestead Hollow in Germantown.
Hyde said moving the play area was in response to the recent release and placement of registered sex offender Kenneth Crass.
On July 23, 2019 Crass was released back to his home on Wallace Lake Road, which happens to be located next to the kid's playground at Sandy Knoll Park.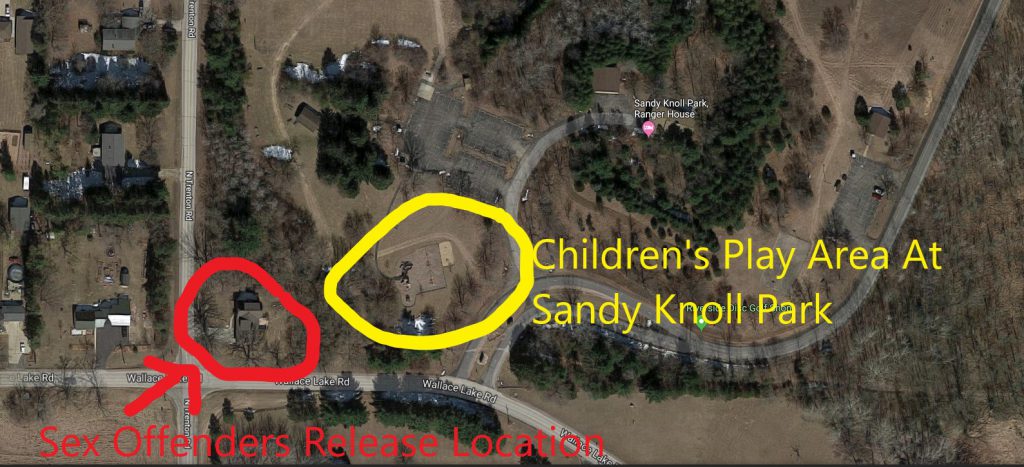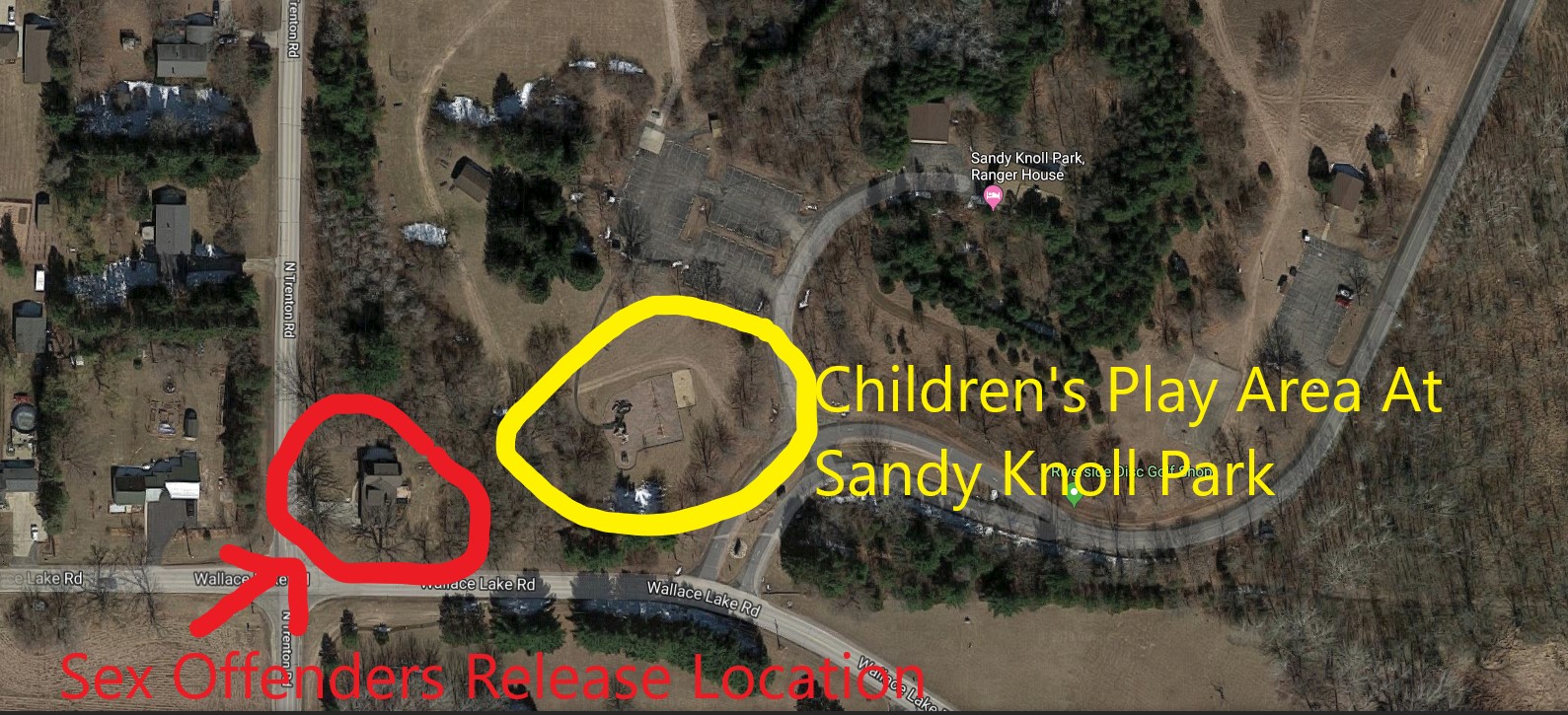 In July, when Crass was released, Washington County Sheriff Martin Schulteis addressed his placement near an area with children.
"I've been in touch with the County Parks Department and we're looking at different options," said Sheriff Schulteis. "Whether it's signage or fencing; it's certainly something we're aware of.
"Aside from the children's playground there's a rental unit belonging to the county and they want to make sure renters know about the registered sex offender."
The County Parks Department said it will be placing a notice at the rental unit, regarding a registered sex offender.
A decision on the future location of the playground has yet to be determined.