Feb. 18, 2019 – Hartford, WI – There's a primary election on Tuesday, Feb. 19 in Hartford. If you weren't familiar…. you are probably not alone.
Three are three people running for Dist. 1 alderman in Hartford.
The candidates include Joseph Fulop, Todd Bultmann and, Erin Wilk.
Voters in District 1 will cast their ballot at the Hartford Rec Center, 125 N. Rural Street.
Only voters in District 1 in Hartford are eligible to vote in Tuesday's primary. One candidate will be selected by each voter and the top two vote getters will advance to the April 2 spring election.
Polls open at 7 a.m. and close Tuesday, Feb. 19 at 8 p.m.
Dist. 1 incumbent alderman is Fulop; he was appointed more than a year ago to fill the seat left open when Randy Meyer stepped down.
The spring election is April 2, 2019.
To see what district youlive in click HERE.
If you have more polling questions click HERE at mygov.wi.gov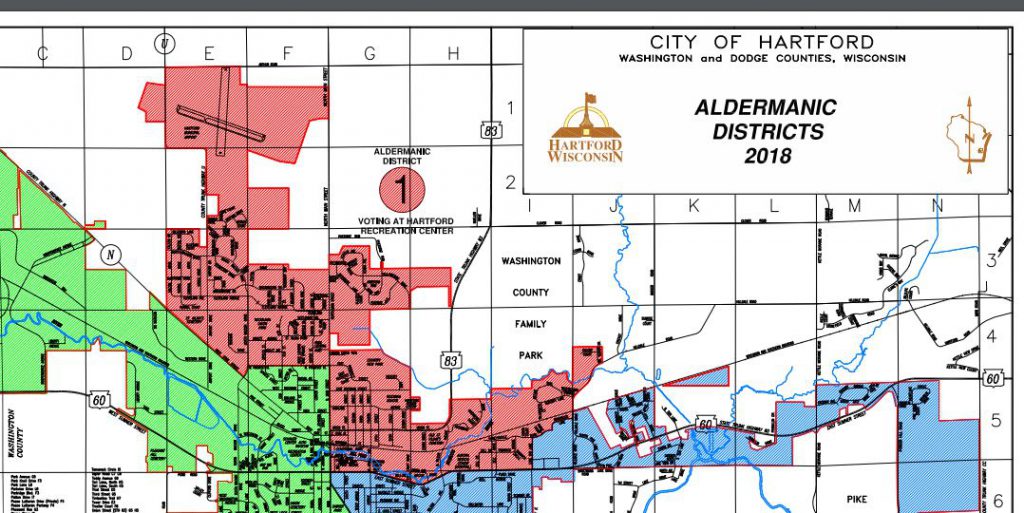 Watch for results to be announced shortly after the polls close at 8 p.m. Tuesday at WashingtonCountyInsider.com