May 20, 2021 – Allenton, WI – Railroad Street in Allenton will be blocked until 2 p.m. Thursday afternoon, May 20, 2021 at the curve just north of the laundromat and Allenton Fire Station as construction continues on CTH W.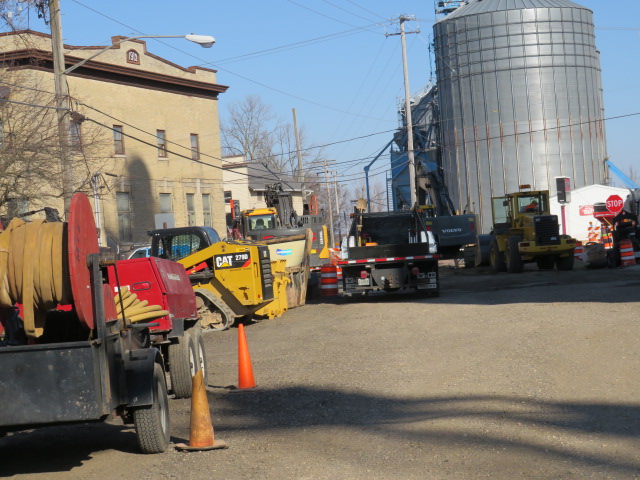 Access to businesses south of the curve will only be from the south.
The construction project at Highway 33 and CTH W has been underway since March 8, 2021. The project was to be completed in two stages.
Stage 1 from Hillcrest Drive (East) to STH 33 and Stage 2 from STH 175 to Hillcrest Drive (East). Michels Corporation was going to grading, asphalt, curb and gutter, sanitary sewer, water main, storm sewer, culvert pipes, acceleration/deceleration and bypass lanes, and sight line improvements.
The project has hit a number of snags over the past few months with quite a few watermain breaks and unexpected delays.