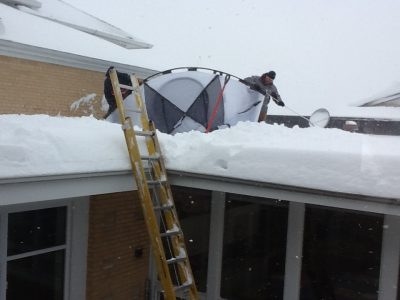 March 16, 2017  – Jackson, WI – Fifteen inches of lake-effect snow on Monday didn't dissuade Trinity Ev. Lutheran principal Dennis Leckwee  and teacher Jim Speerschneider from paying off a bet.
The pair promised to camp on the roof of the school if students reached a goal of $500 for the third-quarter offering.  The goal was met March 10 and students studied the 7-day forecast.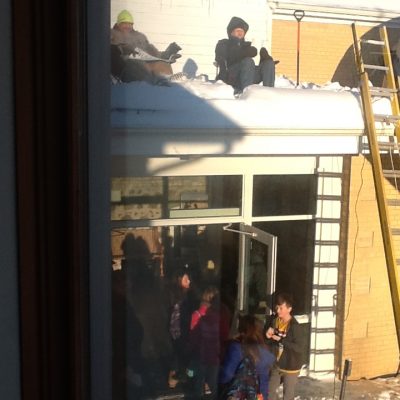 Their go-to day ended up being Monday, March 13.  Snowmageddon for much of Washington County.
"As you know the weather was crazy but they had made a promise and they followed through with it," wrote school secretary Kathy Minzlaff.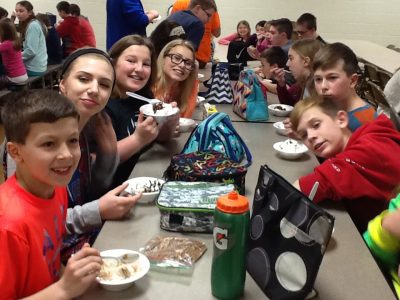 Trinity Ev. Lutheran School in Jackson challenged students with a mission offering each Friday at chapel service.  Some of the beneficiaries have been Cristo Rey Lutheran Church in Bell Gardens, CA.  Cristo Rey is a both an established, yet new church.
Photos courtesy Kathy Minzlaff.