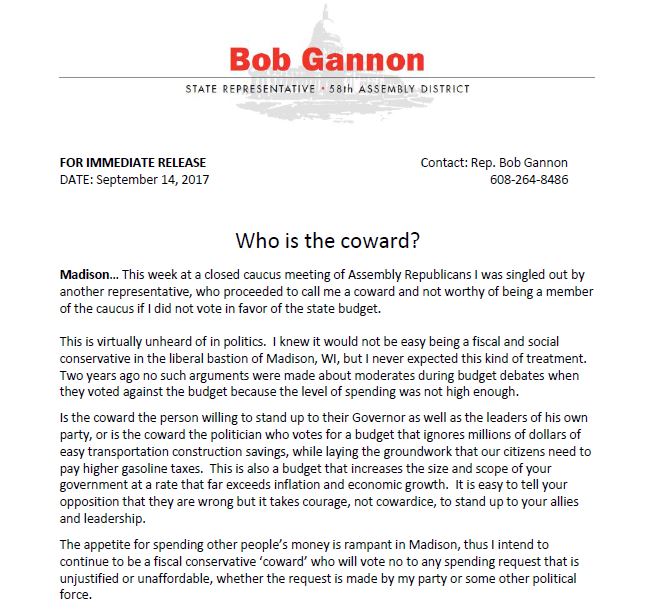 Sept. 15, 2017 – Washington Co., WI – Assembly Rep. Bob Gannon was among five Republican voting against the proposed 2017-2019 biennial state budget.
The budget was passed by the Assembly on a vote of 57-49 and is now in the hands of the state Senate.
Gannon issued a statement saying he was "called a coward" during a session of closed caucus and then during session Gannon said at the last minute of debate (634 mark on wiseye.org) Rep. Robin Voss called out Assembly Republicans.
"Vos said any member of the majority party should be embarrassed if they don't vote for this budget," said Gannon. "Never in the history of the legislature have the members of the majority been called out by their speaker before."
Gannon said he did not say a word during the debate. "The last minute of debate when we don't have an opportunity for rebuttal our own speaker comes out and chastises us on our vote. It's embarrassing and that's NOT somebody that's really a conservative," said Gannon.
Click HERE to watch video of the Assembly floor session in Madison.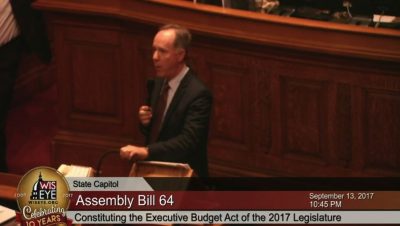 The proposed budget is now in the hands of the state Senate.