Seems forever since we've had an update on Pizza Ranch in West Bend….. well now, THIS IS IT!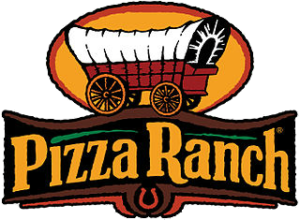 Nov. 1, 2017 – West Bend, WI – It's been quite the saga for Matt and Stacy Gehring regarding development of a Pizza Ranch in West Bend but on Tuesday, Oct. 31 the couple signed on the dotted line… several times, and bought the future home of Pizza Ranch.
The Gehrings closed on the deal with Steve Kilian and purchased the former Ponderosa building, 2020 W. Washington Street.
"Finally, huh?" said Stacy Gehring. "We were pretty relieved at the closing… it really felt like crunch time.
"We just had to wait for all the drawings and for permits to get finalized and we're hoping to break ground the end of November or beginning of December."
Stacy guesstimates construction will take about three to four months and they're hoping to be open sometime in March 2018.  "As long as things go well through the winter," she said.
The general contractor on the job will be Maple Creek Construction from Columbus, Wisconsin.
"We can only use three walls and the steel roof trusses otherwise everything will be brand new," said Stacy. "We're also going to do a little addition to the back."
Neighbors in West Bend and even city officials have been eagerly awaiting the start of construction on the new locally-owned restaurant.
"There's no limit to the amount of congratulations we can give you and hopefully this is the one that makes it happen," said Mayor Kraig Sadownikow during the August common council meeting.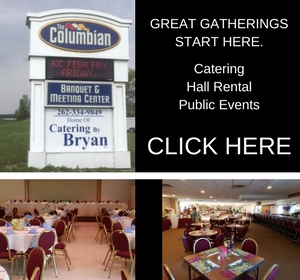 Kilian confirmed during a phone call Tuesday evening that they closed on the sale of the building.
"The time it took to sell the building was just normal business," said Kilian. "I had other potential buyers but they were direct competitors; I'm happy about the Pizza Ranch. The Gehrings are good people."
Kilian owns the McDonald's restaurant that's within a stone's throw of the new Pizza Ranch property.
Watch for a ground breaking in the next few weeks and for trucks to be on site for the remodel later this month.