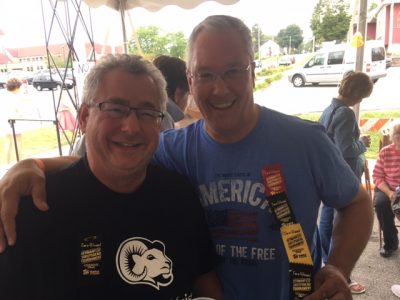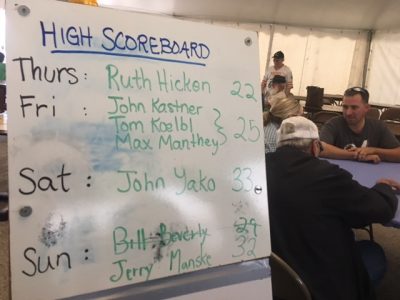 August 29, 2017 – West Bend, WI – There was some hardcore Sheepshead played during GERMANfest over the weekend and according to Sharon Stier the "results changed following the very last round."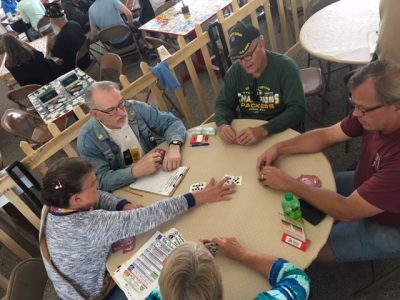 Here are the winners:
Thursday High Score:  Ruth Hicken from Adell, 22 points
Friday High Score:  Tom Koelbl from West Bend, 25 points AND John Kastner from Berlin, WI, 25 points AND Max Manthey from Muskego, WI, 25 points
Saturday High Score:  John Yako from Hustisford, 33 points
Sunday High Score & Tournament Winner:  Tim Bechwar from West Bend, 35 points.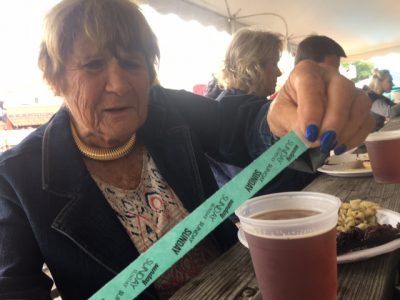 A couple other highlights from the weekend:
-Barb Hafeman admires her turquoise wristband – she had to wear it to prove she was of legal drinking age.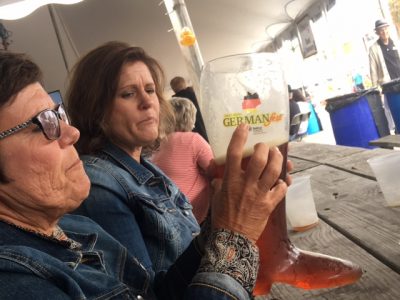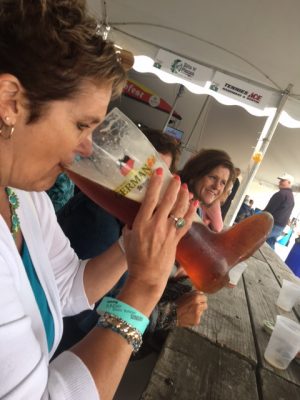 -Watched the Hafeman ladies play the German Boot drinking game, complete with a flick of the Boot.  Fail to flick the Boot with your finger before passing it … and you drink again. It was a great "after church" tradition.
–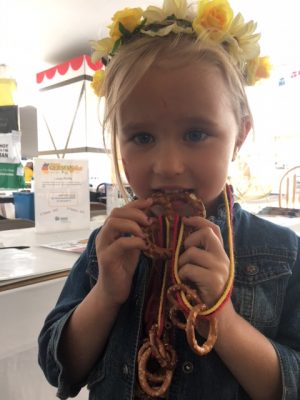 -Homemade hats were fun.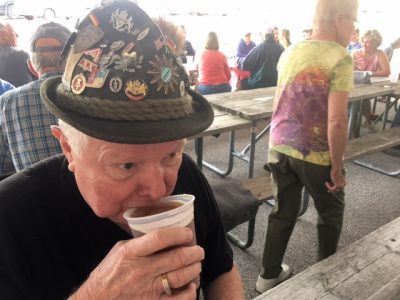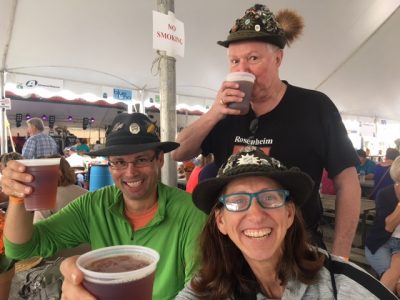 -Hats with pins were very fancy.
-Thanks to Modern Woodmen for a super donation to Habitat for Humanity Dodge and Washington Counties.