West Bend, Wi – There is quite a bit of speculation about the pending sale of Skate Country, 1950 N. Main Street, in West Bend, WI.
The 22,810-square-foot parcel was built in 1981. The 2021 assessed land value is $215,200 and the assessed value of the buildings is $207,800 for a total value of $423,000.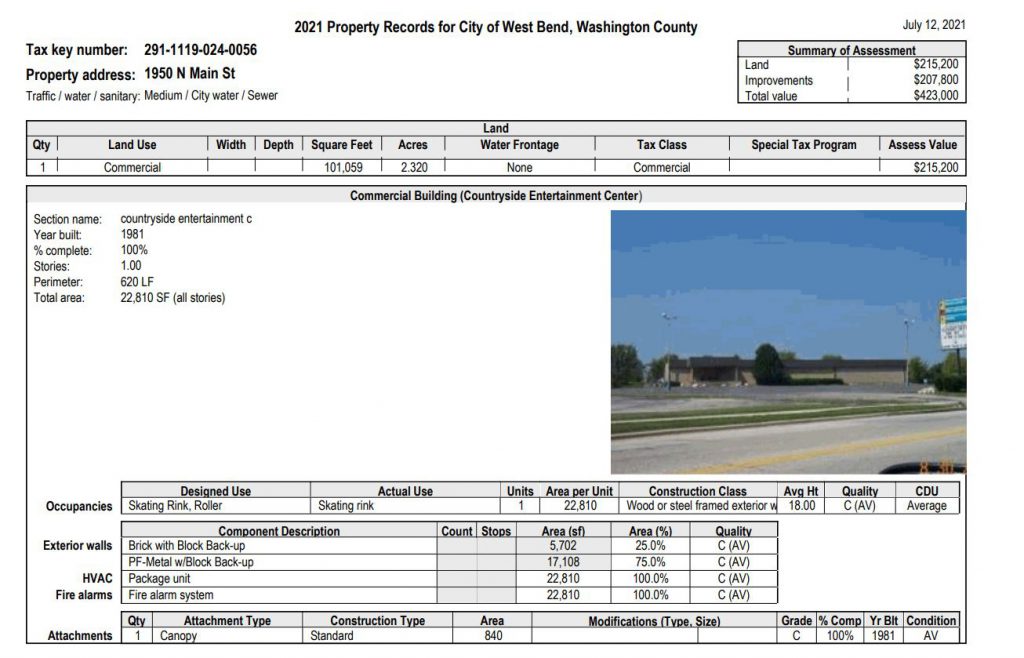 A posting on social media indicates the building has been "sold."
The sale of Skate Country has been circulating the last month and a half. A check of real estate records at City Hall shows no final sale recorded.
There have been some signals regarding the reported sale including the rummage sale held at Skate Country a couple weeks ago.
Calls were placed to Skate Country owner John Mangold. He preferred not to comment.
There have been rumors about a sixth Kwik Trip opening at that location. There's been no validity to that. Five Kwik Trips are already open or soon to open in West Bend including Silverbrook, S. Main Street, E. Washington Street, W. Washington Street, and the old Egbert & Guido's Express at River Road and Paradise Drive.
Another of the rumored buyers is Habitat for Humanity Washington County. Reaching out to Habitat executive director Russ Wanta he confirmed, "We have not bought Skate Country."
Reiterating the statement we asked, so you're not buying Skate Country and Wanta replied, "I didn't say that."
Wanta said he is obligated not to comment on any rumors however he will be available for comment after a formal decision has been made by the board of directors.
The next meeting is Tuesday, July 20, 2021.
Habitat for Humanity has been without a West Bend outlet since April 23, 2021, when a smoky fire damaged the ReStore, 508 N. Main Street.
That store was slated to reopen May 10, 2021, however, it remains closed. A note on the Habitat website reads: "Our West Bend ReStore Location is temporarily closed until further notice. "
Some neighboring businesses to Skate Country say that location would be perfect for a Habitat ReStore because of its large parking lot and the square footage of the building is by far larger than the store down the street.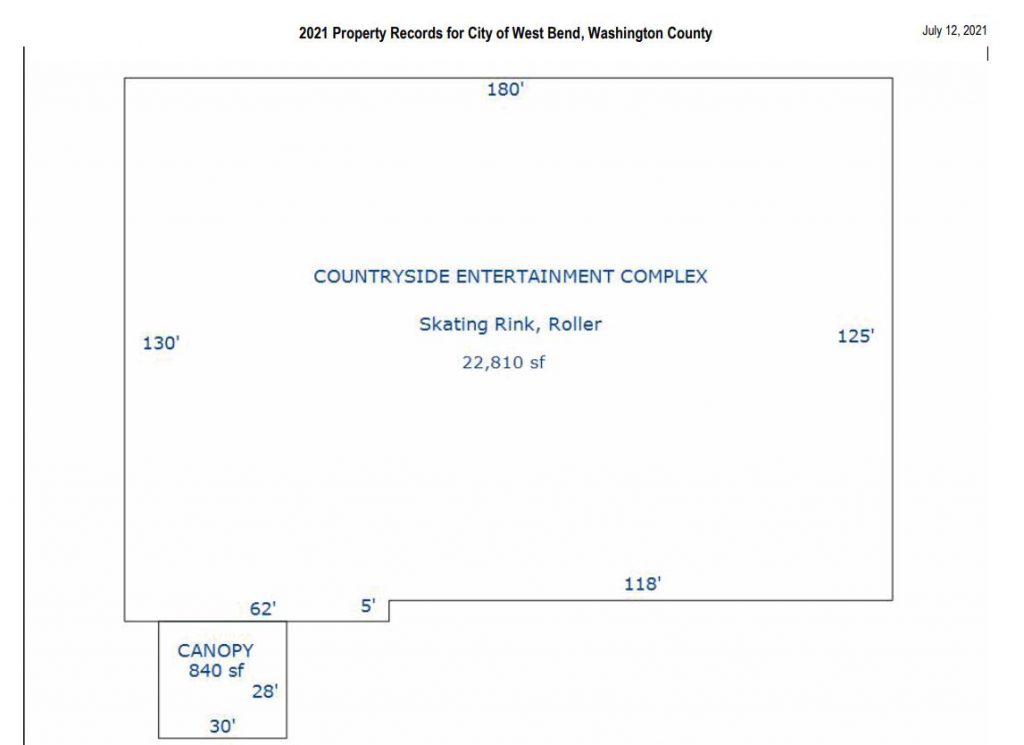 Habitat for Humanity also has a ReStore located in the old Gander Mountain in Germantown.
This is a working story and more details will be posted when information becomes available.