Slinger H.S. Senior Keana Retzlaff | By Madison College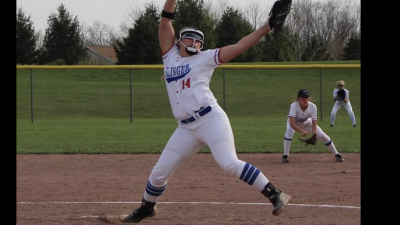 August 25, 2018 – Slinger, WI – A big announcement this morning from Madison College regarding Slinger High School senior Keana Retzlaff.
Flame-throwing pitcher Keana Retzlaff has verbally committed to the Madison College softball program. Keana will be a 2019 graduate of Slinger High School.
She shared the pitching duties as the Owls won the North Shore Conference championship and went to the semi-final game of the WIAA Div. 1 State Tournament. Keana posted an 11-1 record, 0.57 ERA, 6 shutouts, 104 K's and 12 BB's.
She received both All-District and All-State recognition. Welcome to the Wolfpack, Keana.