Gehring's Meat Market celebrating expanded storefront | By Ruth Marks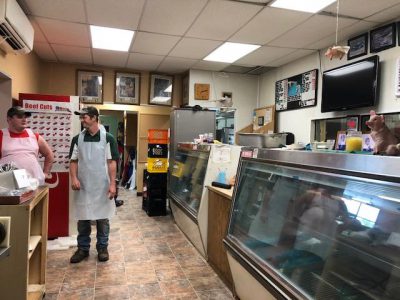 August 25, 2018 – St. Lawrence, WI – Gehring's Meat Market, 5618 County Road K, in St. Lawrence has a whole new look.
Owners Bob and Ben Gehring are excited and happy to be in their expanded storefront.  The family-owned business is celebrating with an open house today, Saturday, Aug. 25, from 9 a.m. – noon.
Customers are welcome to tour the store and sample brats and snacks.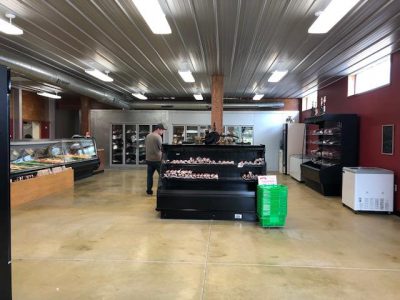 The Gehrings greatly expanded their store adding 2,500 square feet. The larger storefront allows them to better display products, and add a few new items.
The addition also made room for a meat inspector's office and another for Gehring's staff.
The old store will become a new larger packaging room. The old packaging room will become storage. The processing room will be slightly bigger.